After a few months of fleeting pack drops, hoops NFT collectors breathed a collective sigh of relief when NBA Top Shot announced their new method of releasing the series 2 base pack.
With drops like the All-Star Game, Holo Icon, and Cool Cats packs, collectors entered the queue and hoped for the best, but, with bots filling the queue in seconds, many were left empty-handed. Plus, requirements for purchase amounts on the marketplace or number of moments in your collection proved to be an entry barrier that has deterred would-be Top Shot Investors.
This time, Top Shot got it right. They released a pack that users can actually get ahold of. It may not be as exciting as the recent drops in terms of your likelihood to get an extremely rare moment, but a guaranteed pack that only costs $9 USD is a win for Top Shot fans that want to start or build their collection.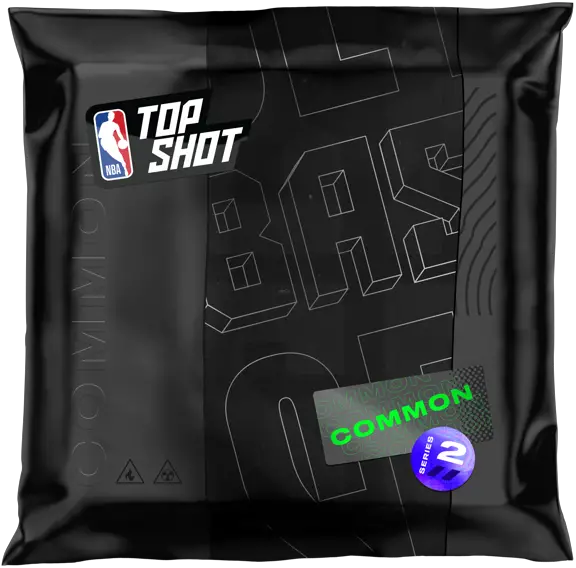 Signing Up During the Pre-Registration Window
Getting your (virtual) hands on one of these packs required users signing up during the pre-registration window. 300,000 spots were available overall, and Top Shot announced on Wednesday that the window had closed with just under that number of entries.
Users who successfully pre-registered were able to buy the series 2 packs on the 29th between from 2 – 8pm EST, and will get 3 of over 245 moments.
Purchasing & Opening Up a Series 2 Base Pack from the Drop
When the drop officially started at 2pm, everybody that pre-registered was assigned a spot in line. I got a number initially that was in the forty-thousands, and watched it slowly tick down over the coming moments.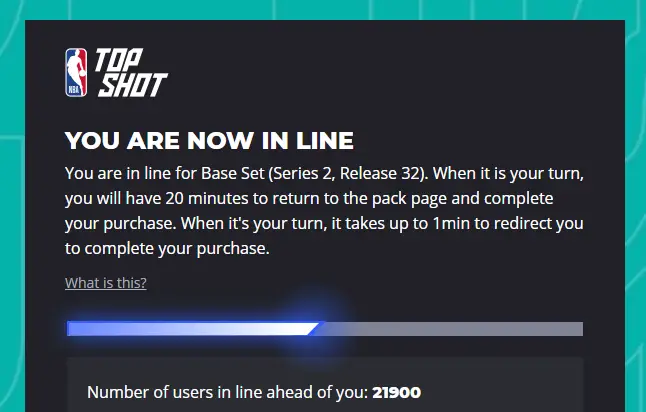 I waited for about an hour until being redirected to the purchase page. Once it was my turn in line, I was able to purchase the pack (with ETH profits from the recent all time high, of course!) and collect three moments. Here's what was pulled:
Investing in User Adoption vs. Short Term Profit
NBA Top Shot is wise to make packs and moments accessible to interested investors. For the NFT model to really take hold with basketball fans, they have to find ways to hook us. That's going to be difficult if bots are buying up packs during traditional drops.
The release of a base pack for just $9 USD was a great way to invest in user adoption, and by doing so with common moments, the impact on value in the marketplace should be marginal at best.
A drop like this could hook hundreds, if not thousands of first-time collectors for the long haul. That's a great thing for the long-term outlook of Top Shot.
New to Top Shot? Check out our beginner's guide from Trey Hill: What is NBA Top Shot?