Thanks to the amount of talent in the NBA right now, there are quite a few good reasons to watch any team, either contending or rebuilding. Some of them function like well-oiled machines, while others showcase stars or developing players in order to keep the fans watching. Either way, there is no team in the league right now that is completely not worth watching.
Some of them are more worth watching than others, though. That begs the question: who's the ultimate Fun King of the NBA? (Spoiler alert: it's not the actual Kings, sorry.) That question is the reason this article exists, as I'm attempting to make a top-5 answering it. As you will probably be able to tell by the end of this article, I tend to favor young, exciting teams over ones with experienced veterans, but even within that archetype there are too many good teams in the NBA right now, so I had to include some honorable mentions as well. Let's begin!
Honorable Mentions:
San Antonio Spurs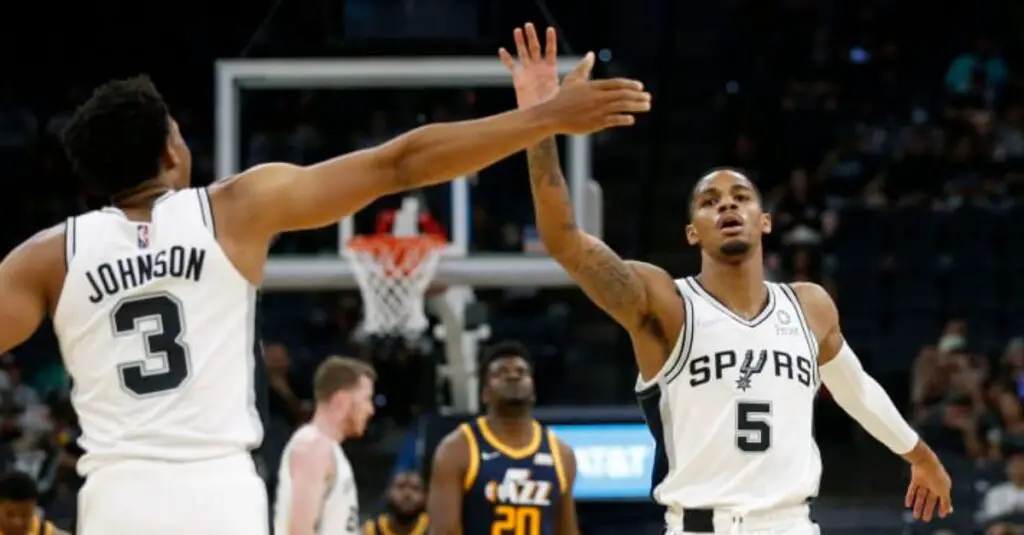 Last year, the Spurs were an under-the-radar good, fun team that combined youthful excitement with veteran leadership and ended up making the play-in tournament as a reward. This season, with floor-raising veterans such as DeMar DeRozan and Patty Mills gone, the emphasis is on "fun" much more than it is on "good". Thanks to Gregg Popovich's refusal to tank you can always count on the Spurs to fight for the win and, while right now they don't really have the personnel to achieve it regularly, they can definitely put on a good show doing it. Their rotation is filled to the brim with guards: Dejounte Murray steadily getting better each year, Derrick White always providing solid defense, Lonnie Walker IV being a talented (yet inefficient) scorer, Devin Vassell looking ready to make the leap after just a bit over a year in the league, Tre Jones fighting for minutes. This depth encourages them to often play the, always fun, 3-guard lineups, with athletic highlight-waiting-to-happen Keldon Johnson at PF and Jakob Poeltl at C. It can get pretty bad watching the Spurs, if you root for them to win; if you just want to have fun watching hoops, though, they're a safe bet.
Oklahoma City Thunder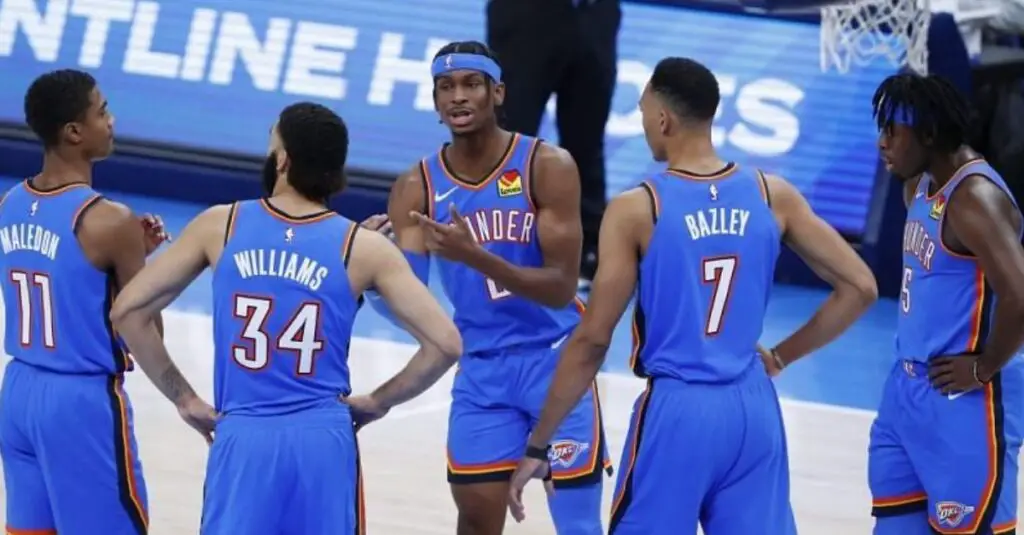 It can get pretty refreshing to watch the Thunder play. They are in absolutely no need to win, so the stress that naturally comes along with competitive sports is not there, but at the same time they are definitely capable of doing so, as they have proved this season with their wins over the Nuggets and the Lakers (x2). It's a really cool change of pace to watch a team that plays basketball for the fun of it but is also pretty good. By design, the Thunder are capable of upsetting pretty much anyone in a good night, but also losing to anyone in a bad one. A lot of that comes down to their star. When he's feeling it, few players are more fun-to-watch than Shai Gilgeous-Alexander, but there are also nights where he shoots himself out of the game. Thankfully, as of this year, OKC has another exciting young player to shoulder the excitement load when Shai is having a rough night: Josh Giddey. The Australian's passing ability seems to be what was promised pre-draft and, while the rest of his game is still pretty raw, he's given plenty of time and touches to develop it. The two guards are complimented by a roster featuring athletic, hustling young guys (Lu Dort, Darius Bazley, Kenrich Williams) and promising prospects (Aleksej Pokusevski, Theo Maledon, Tre Mann), making the Thunder the perfect low-stakes basketball spectacle.
Orlando Magic
Plagued with injuries, last season's Magic, an originally play-off-hopeful team, realised their season was pretty much over so they made a decision that was a long time coming: they bottomed out. They traded Nikola Vucevic to the Bulls, Aaron Gordon to the Nuggets and Evan Fournier to the Celtics, receiving Gary Harris, R.J. Hampton, Wendell Carter Jr., two first-round (one of which turned out to be Franz Wagner) and two second-round picks in return. Their strategy worked; Orlando's roster is now full of really young, really promising guys. Due to their youth, the Magic are definitely a bad team right now, but there's a million reasons to watch them, each with a first and a last name. Between Cole Anthony having himself a nice sophomore season, Jalen Suggs out to prove his college season wasn't a fluke, WCJ becoming more and more confident as further as he gets from Jim Boylen's Bulls tenure, Mo Bamba finally looking good and Franz Wagner having a very solid rookie season, you can never know who will go off at any given night. All these guys having a good game in the same night is rare, but you can always be sure one of them will be cooking. If Jonathan Isaac and/or Markelle Fultz return this season, the active roster becomes even more filled with young yet unready talent. That's the deal with this year's Magic; they're chaotic, but they're fun.
Now that the teams that didn't make the cut are over, let's begin with the actual list.
5. Cleveland Cavaliers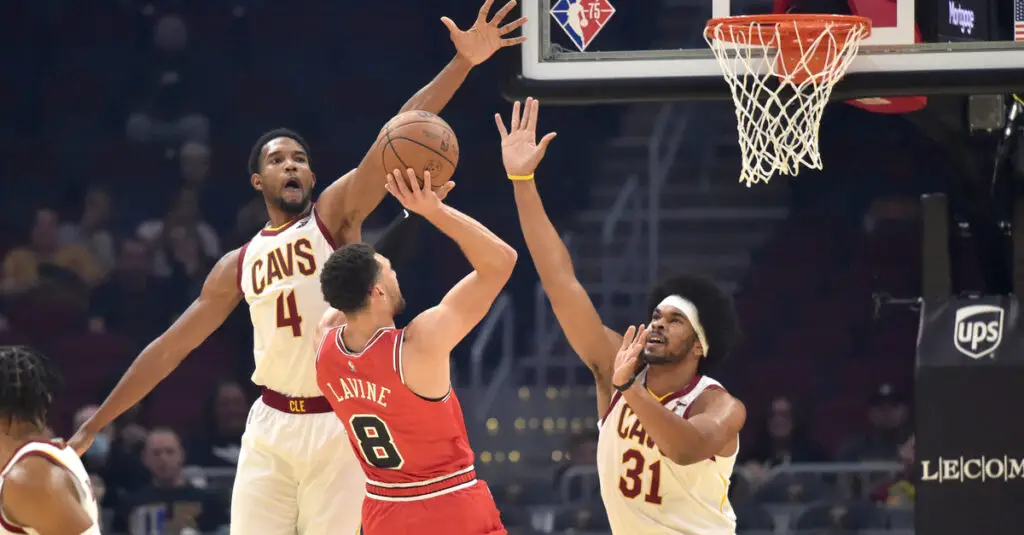 Cleveland's off-season was heavily criticized by both the media and the fanbase, and for good reason. They gave Jarrett Allen a 100-million, 5-year contract, drafted Evan Mobley and traded for Lauri Markkanen. Going at these lengths to form such a young and minutes-demanding bigs rotation was a recipe for disaster, but against all odds they are making it work. We already knew Allen was good so it isn't a surprise he's having a good season, but the same can't be said for Markkanen or Mobley. The former was deemed a lost cause by a lot of people after a couple of bad seasons with the Bulls and the latter, while definitely deserving of all the pre-draft hype, was considered a very raw prospect who wouldn't necessarily contribute from day one. Well, the Cavs' most used 5-man lineup so far has featured all three of them playing together, even with Mobley missing one and Markkanen missing two weeks of play. The Finnish has looked confident so far and getting more so with each passing game, while the #3 pick has been making a lot of noise in ROTY conversations, already looking like a future DPOY. This trio has helped Cleveland maintain a winning record so far, which was definitely not expected after a miserable 2020-21 season. Of course, I would be remiss to not mention the Cavs' backcourt duo, Collin Sexton and Darius Garland. Though Sexton will sadly miss the rest of the season due to knee surgery, Garland has made strides improving as a passer, always looking to feed Allen or Mobley near the rim. Unexpectedly, the Cavs are not only fun, but they are also good; and that's more than you could ask or expect from last year's 22-win team.
4. Toronto Raptors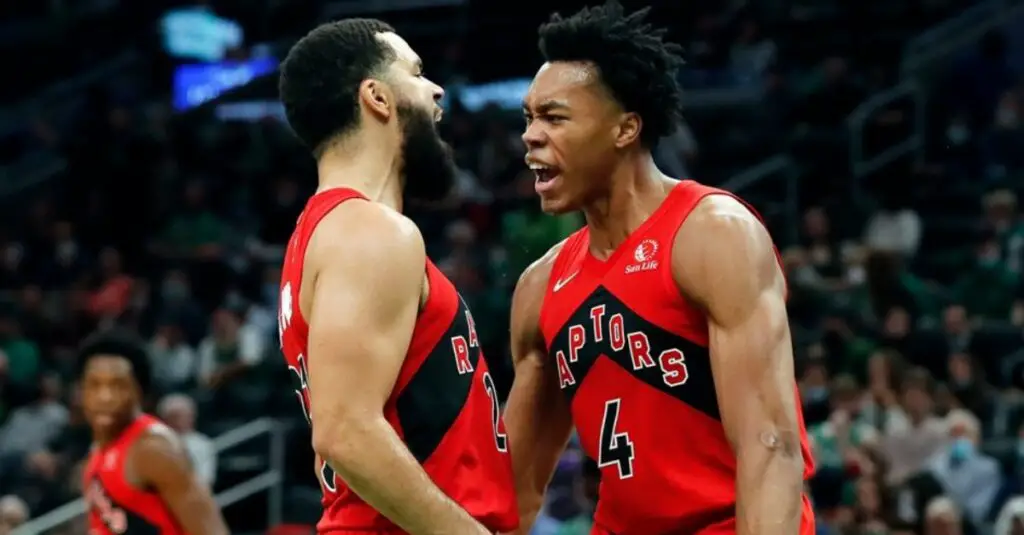 It can be really frustrating watching, and especially rooting for, the Raptors. Some nights the shots don't go in, the offense doesn't roll and is reduced to Pascal Siakam isolations or Fred VanVleet deep threes and they don't have a guy that can win them a game by himself. However, when they are good, they are a sight to behold. They completely lock up teams with their length and total switchability, and on offense they are athletic enough to get to the rim and finish stylishly. Much of that is this year's ROTY frontrunner, Scottie Barnes. Entering the league as a really clever defender and passer with an elite feel for the game but a total question mark on half-court offense, he has actually managed to score regularly and with ease. He's been a great, ceiling-raising addition to a roster already consisting of long defending wings that can smother nearly any team out there. The Raptors are really hit-or-miss, but they are also worth watching; you just hope they hit.
3. Charlotte Hornets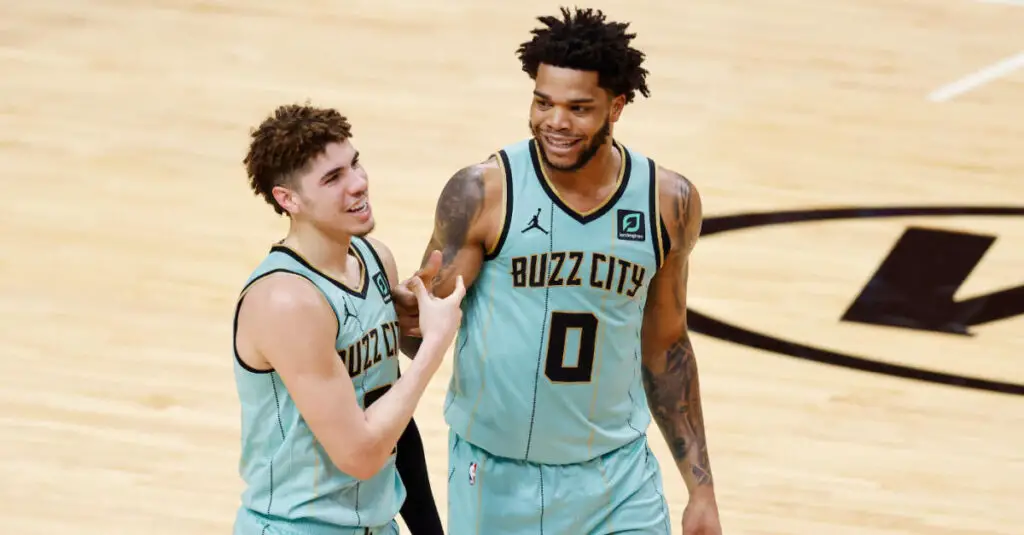 Well, you saw that coming. Honestly, a team with LaMelo Ball on the roster would have to actively try in order to not be fun, and the Hornets are definitely moving in the other direction. Pairing him with Miles Bridges (thus forming "AirBnB", by far the coolest thing the NBA community has ever thought of) they put together probably the most efficient highlight-producing duo in the league. P.J. Washington and Kelly Oubre Jr. are two athletic guys who often make highlight plays, Terry Rozier is a walking bucket that seems to only be able to score on contested shots, even Ish Smith has been really nice during his Charlotte stint. In reality, there are few Hornets players that aren't amazingly fun-to-watch. Even their draft picks are either scoring guards with a tendency to go for the fancy play (James Bouknight) or really athletic bigs that are (or will be) able to both dunk and block the ball (Kai Jones, J.T. Thor). Eric Collins, the Hornets' commentator, has been going crazy over pretty much anything this team does…and, honestly, I can't blame him.
2. Chicago Bulls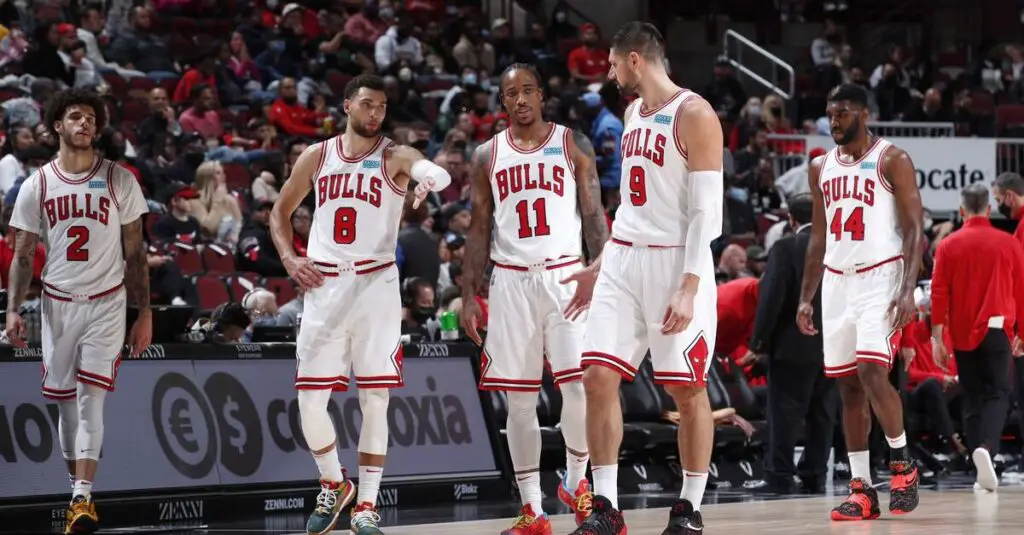 The Bulls are the only team in this piece that's in win-now mode, but they rightfully earned their place. Zach LaVine was already a both very good and very fun-to-watch player, but now he finally has the supporting cast he deserves, and he's definitely making the most of it, showmanship-wise at least. These transition gods constantly generate easy shots after forcing turnovers, thanks to the smothering pressure applied by Lonzo Ball and Alex Caruso, and they're really good at converting them too. Watching the Bulls you should always be prepared for a highlight, either defensive or offensive, since even their role players are hustle-type athletic guys such as Javonte Green or Dunk Contest winner Derrick Jones Jr. However, the presence of DeMar DeRozan and Nikola Vucevic slows down their game when it needs to, and offers some half-court offense in set plays to add some offensive versatility. All in all, everytime I watch this Bulls team I feel the urge to say it's the best Chicago Bulls team we have ever seen, which might not be the wisest thing.
1. Memphis Grizzlies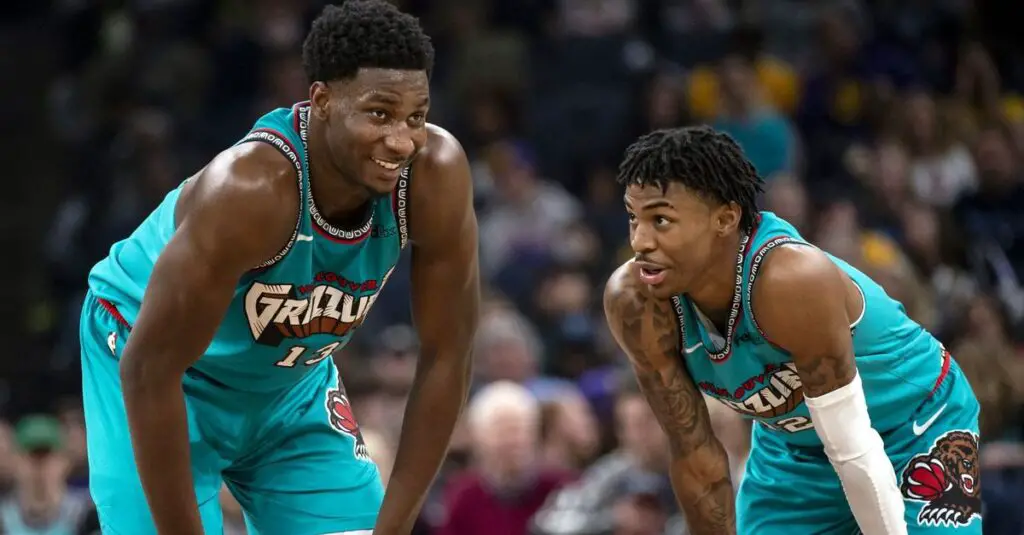 What could be more fun than a young, talented team that desperately wants to win every single game? The Grizzlies are really fun-to-watch, and it all starts with their leader. Even at just 22 years old, Ja Morant is playing at an All-Star level, bringing a fiery passion to the court every single night. However, as Ja himself would be the first to tell you, he isn't the only attraction the Grizzlies have to offer. Jaren Jackson Jr. is still raw and developing but his athleticism and length make him a constant threat to put pretty much anyone on poster, while now and then there's the rare night that he's feeling it from deep and will take over the game scoring. Sophomore Desmond Bane, who has started the season really well, is consistent in both his disruptive defense and deadly three-point shooting. Dillon Brooks, a guy you love to play with and hate to play against, might not possess the most fun playstyle but he's always fired up and ready to pick a fight with whomever. Other promising young guys such as rookie Ziaire Williams, Xavier Tillman, De'Anthony Melton and Brandon Clarke only add layers of excitement to this already exciting, energetic squad which, according to pretty much every Grizzlies player, feels like a family and sure plays like it. The Grizzlies are as fun-to-watch as it gets in the NBA right now, since they have it all: youth, winning mentality and undeniable talent.