With the playoff teams coming into shape, there are quite a few fan bases that are asking themselves "Where do we go from here?" when it comes to going from outside the playoffs to being inside the club. Being a fan of the Chicago Bulls, I'm familiar with looking ahead to next year. 
Using the most optimistic lens you can find heading into the offseason to convince yourself that next year, your team is finally going to figure it out has pretty much been a yearly tradition for my fandom for most of my adult life. 
Some of you might see this as a negative. Well, you're not wrong. But there is always a silver lining, and that silver lining is that I have used these years of experience to know what to look for as positive signs of rebuilding and I'm going to use that optimistic viewpoint to see what the teams that missed the playoffs were able to do right with their core guys going forward, what they need to improve on, and whether or not I like the path moving forward. 
Chicago Bulls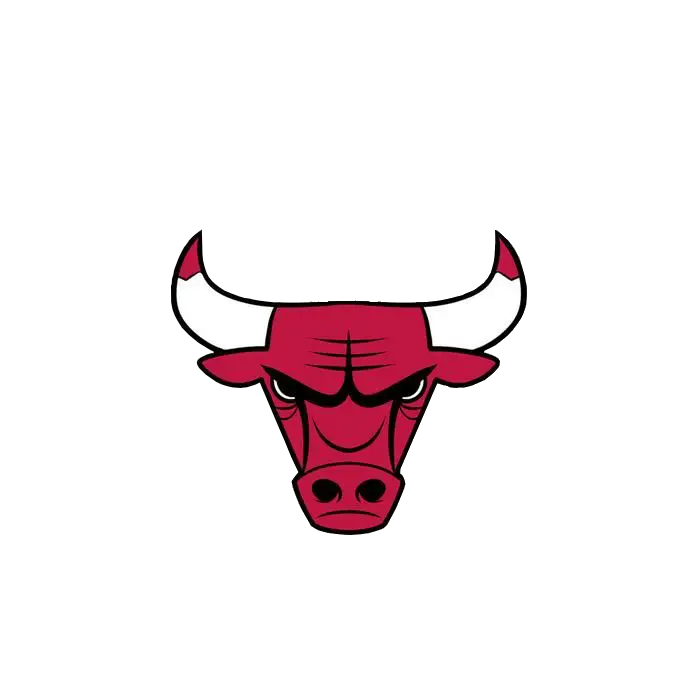 Core Players: Zach LaVine, Nikola Vucevic, Patrick Williams
With the new front office, the Chicago Bulls have wiped the slate clean from the past few drafts of the previous regime and have placed their bets on winning now and changing the culture around the Chicago Bulls franchise (similar to what the Knicks have done this year) to one of the pillar franchises in a market that matters. 
Thankfully for AKME (the nickname for the new Bulls front office duo of Arturas Karnisovas and Marc Eversely) they made sure to project the picks sent to the Magic and will have roughly a 30% chance at a top 4 pick this year to add to this core because while I like all the pieces and how they fit together; the success on the court in their limited minutes sharing the court hasn't been there. 
Looking at when the core three players are on the court and Lauri is not (the writing on the wall is clear with him not being on the team moving forward) shows the team being -6.5 per 100 possessions. With LaVine nursing an injury for most of the time with Vucevic I expect the offensive numbers to come up when Zach is back to getting to the free throw line but the lack of forcing defensive turnovers probably isn't going to improve even with a healthy Zach running around out there on that end. 
If the Bulls can keep their pick and get one of these top 5 talents in the draft I'll feel a lot more confident in this core moving forward but even if they don't, at least Bulls fans found out what they had in Lauri Markkanen and Coby White and have a front office with a focus and direction. Either way, being on the outside looking in with one core player being 27 and the other on the wrong side of 30 isn't the most promising core to have going forward. 
Cleveland Cavaliers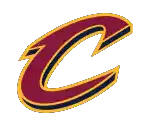 Core Players: Darius Garland, Collin Sexton, Issac Okoro, Jarrett Allen
Having a core four with ages going into next year of 22, 23, 21, and 23 makes for more often than not having to imagine what the group can grow into in the next three to four years. What is nice for Cavs fans though is that it doesn't take much squinting to see how this team could very easily become a contender in the near future with so much young talent at so many different positions. 
The four players already have gotten some run in together and with a point differential of -3.4 they have been playing pretty well for such a young group that just came together. The defense has been above average and if they can get the offense situated they have a chance to improve quickly. And that starts with Garland taking more control of the offense.
Garland is the new wave of scoring point guard who is getting better every game as he continues to adjust to the NBA in just his second year. And considering the craziness he has dealt with his first two years in the league and the hope we will get back to normalcy soon, I expect Garland's improvement to continue into next year. 
His backcourt partner in Collin Sexton has been criticized multiple times for being a ball hog and not playing the right way but at only 22 years old he has plenty of time to adjust his game to playing with more talented teammates. Letting Garland be the sole primary ball handler and excelling off the ball and as the secondary playmaker would be the best role for Sexton and the Cavs success moving forward though Sexton could end up being one of the best 6th men in the league if starting alongside Garland doesn't work out and be a force against second units.
With rookie Issac Okoro consistently guarding the other team's best player and shooting 36% from the corners already he is projecting to be the prototypical 3-and-D wing that every team is looking for in today's NBA and if he can develop his ability to attack closeouts he could take advantage of scrambling defenses thanks to his guards. 
And with Jarrett Allen already being an above average rim protector who doesn't commit fouls and doesn't allow his man to crash the offensive glass who can also set good screens and catch lobs the Cavaliers were able to get a steal at center at the trade deadline. While there's one last piece to add, with a little lottery luck the Cavaliers could be looked at like a bright future team as early as next year.
Detroit Pistons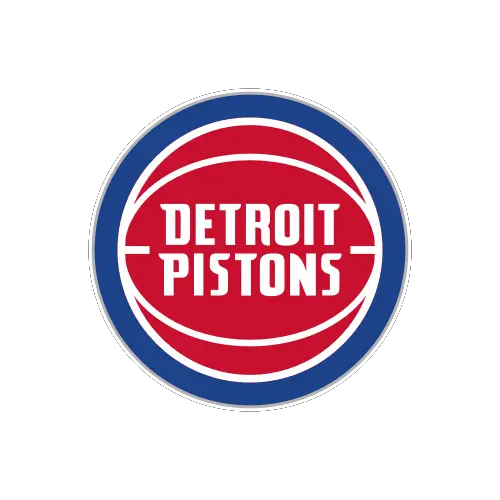 Core players: Jerami Grant, Saddiq Bey, Isaiah Stewart, Killian Hayes
Other than Syracuse coach Jim Boeheim I'm not sure anyone expected Jerami Grant to have this much success as the lead man in Detroit when he left Denver in the offseason. While his percentages could use some improvement, going from a role player to the lead man and not falling off a cliff shows the talent Grant has to go along with being one of the best forwards in the league at drawing fouls. At 27 years old Grant is just hitting his prime as an NBA player and has been in the league long enough (and not just as a star) to have equity as a mentor to his much younger teammates.
This last draft class was criticized for not having any franchise level players and while that was proven incorrect quickly; the draft experts were right in calling this a deep draft class full of talented NBA players. The Pistons took advantage of that, picking up three players in this year's first round that have already proven to be part of their core moving forward. It's a very real possibility the NBA world looks back at this draft for Detroit as franchise changing 5 years from now and that starts with rookie of the year candidate Saddiq Bey. 
The last of the Pistons three picks in the first round, Bey has been the brightest in a trio of bright spots for the Detroit franchise this year. With great size at 6'8 but with a 6'11 wingspan to go along with a quick trigger from behind the arc many scouts had him as a good prospect. But Bey has exceeded all expectations when it comes to his accuracy, difficulty, and location on his shots from downtown. 
Firing some of the toughest three point attempts in the entire league according to BBall Index (19th percentile in 3PA openness) and still knocking down 38% of them with the majority being catch and shoot above the break, Bey has been a vital floor spacer for Grant and Stewart when the three have shared the floor together. 
Isaiah Stewart, meanwhile, has been earning his "beef stew" nickname by coming in and being a force on both ends of the floor with effort. With the 9th best block rate amongst bigs who have played at least 750 minutes this year to go along with being 15th in rebounding have Stewart as a prime candidate to break out on the national scene with more minutes if he can continue to succeed at these same levels. 
And with Killian Hayes making his return from a hip injury and showing the flashes that led The Ringer's Kevin O'Connor to rank him as his best prospect in the draft, the Pistons might have had the best offseason of any team last year. 
Indiana Pacers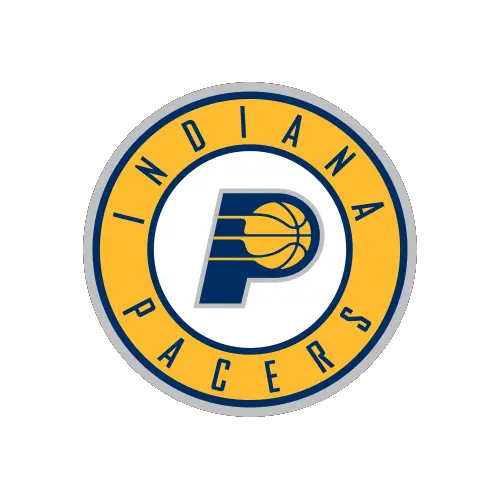 Core players: Domantas Sabonis, TJ Warren, Caris LaVert, Myles Turner, Malcolm Brogdon
This has been the year from hell for the Indiana Pacers. Between adding a new coach who wasn't able to have a training camp, Oladipo wanting out, Caris LaVert failing his physical, and the long list of games missed due to injury from the key players listed above. 
Unfortunately for everyone involved with the Pacers this year has basically been a wash, though figuring out that Sabonis and Turner can play together and moving Dipo for LaVert will be positives from this year going into next.
One of the other bright spots has been the point guard rotation of Malcolm Brogdon and TJ McConnell. With the rest of the rotation suffering setbacks on either the starting or backup units the steady play from the point (and aggressive defense from McConnell) has been helpful in Sabonis's growth this year and should continue to steer the ship in the right direction. 
With the core being in 25-29 age range though I worry without some lottery luck this year the Pacers might be doomed to be the Atlanta Hawks of the Horford, Johnson, and Smith era. 
Toronto Raptors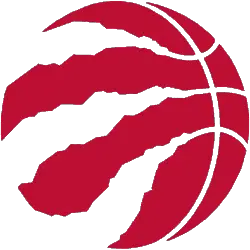 Core players: Fred Van Vleet, Pascal Siakam, OG Anunoby, Gary Trent Jr
I called this the year from hell for Indiana earlier but no team has had it worse than the Toronto Raptors. After suffering through the mental hurdles of navigating the bubble last year (no player except possibly Paul George has been more visibly affected than Pascal Siakam from all of the uprooting due to covid) the Raptors have deracinated from the loving great white north of Toronto 1300 miles south down to Tampa, Florida to just add more salt in the wound for the former NBA champions. If there is any team in any league that deserves to write this season off as a wash, it's the Raptors.
Not quite everything has been doom and gloom for the Raptors this season though. Siakam has returned to form on the defensive end this year even if his offensive struggles continue to linger and the duo of Fred Van Vleet and OG Anunoby have been steady while the addition of Gary Trent Jr for Norman Powell (who was going to make more in upcoming FA than the Raptors wanted to pay him) showed that Masai Ujiri is still one of the best GM's in the NBA. Anunoby's growth in adding an off the dribble three point shot to his excellent catch and shoot percentage could be game changing.
Not to mention the typical bench mob that the Raptors always have thanks to their exceptional scouting and G League program. Chris Boucher, Malachi Flynn, Yuta Watanabe, and Khem Birch all look to be quality NBA players that are going to be able to help the Raptors core over the next few years. It's sad to see the greatest Raptor ever in Kyle Lowry finishing up his time in Toronto but his impact helping the younger guys develop can't be stated enough. While the Raptors might not be quite as confident in their future as they were before the bubble between the talent already on the roster and the track record of the front office have me confident the Raptors will be back in the playoffs next year.
Orlando Magic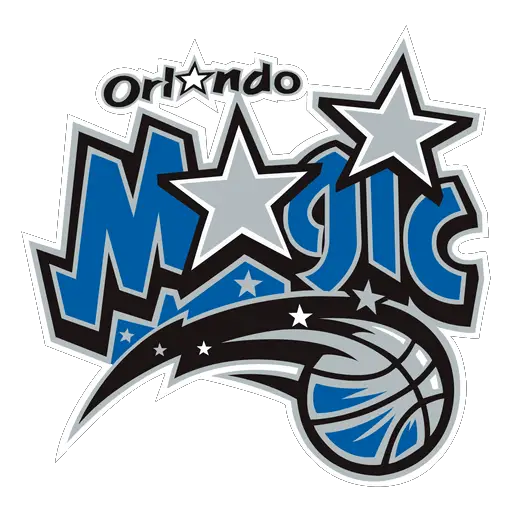 Core players: Cole Anthony, Wendall Carter Jr, RJ Hampton, Jonathan Isaac
Magic fans won't be left wondering if the core of Vucevic, Gordon, and Fournier had any more to give. After years of watching this team try and talk itself into contender status, GM John Hammond finally pulled the trigger on the rebuild that has been a few years coming. And while there haven't been a large sample size of games since the deadline the results so far have been promising for the other team in Florida.
When the three players I listed above share the court the team is only -2.7 per 100 possessions, much better than the -8.0 they have been on the year as a whole. Cole Anthony has been a force the past month since coming back into the lineup with 13.8 points, 5.2 assists, and 4.8 rebounds a game to go along with some absolute clutch shot making while RJ Hampton and Wendall Carter Jr continue to get more comfortable each day they get to gel with their new teammates.If they can keep the Bulls pick in the 7-10 range to add to their own this year to go along with a core that will be 20, 21, 22, and 24 next year and the Orlando Magic might already have their rebuild complete.
With these six Eastern conference teams on the outside of the playoffs this year, I think there are three teams in Toronto, Indiana, and Chicago that will be going into next season with expectations of making it with Detroit as my Darkhorse for contending at the back end next year. Cleveland and Orlando both have cores of players under 24 though so while they may not be the teams set up to compete for a playoff spot the earliest, they may be the two teams with the most talented cores we look back on in 5 years at where these teams went from here. Only time will tell.