Myles Turner. Nikola Vucevic. John Collins. These are the names of the centers that people outside of Boston think the Celtics are going to need manning the middle for them to succeed come playoff time. But Boston fans (or those who live with a Celtics fan as is my case) who have been watching this team know that the center they need is already on the roster. It's time to bring in The Timelord.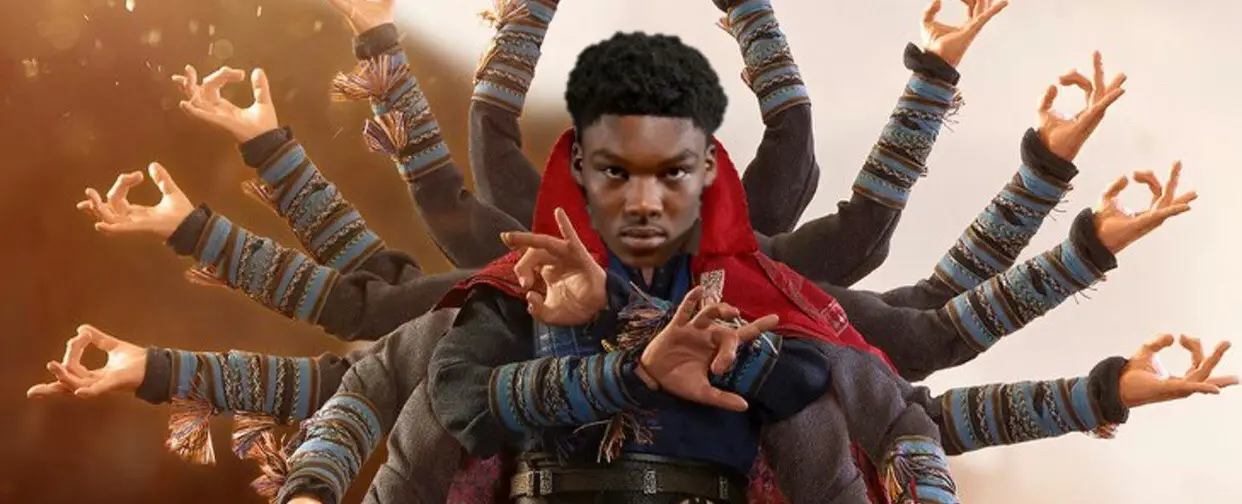 For those who aren't familiar, Timelord is the affectionate nickname for center Robert Williams. A third year player out of Texas A&M, Williams has embraced his role as a defensive anchor and a floor running, screen setting and rolling big who has the athletic ability to go up and finish over anyone. I knew he had some incredible alley oop finishes and went to Google to find an image to show off that athletic ability. The fact he was able to finish this into a dunk (and was even fouled for an and-1 as a bonus) is just unreal.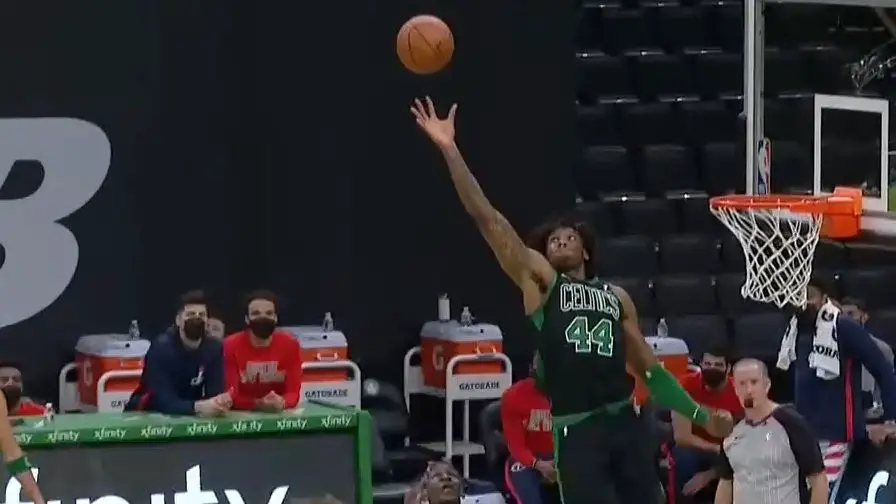 But that isn't all he offers on the offensive end. He also accounts for 10 points off of his screen assists per 36 minutes as he consistently sets solid screens to give Tatum and Brown the step they need to get an open look. And while he doesn't stretch the floor all the way out the three point line he has taken 25% of his shots from the mid range. He's also well above average in efficiency in both the mid range and at the rim, ranking in the 88th and 94th percentile respectively. Overall, with his eFG% of 73.4% he is actually as good as it gets when it comes to attempting a field goal. Knowing one's role and being committed to excelling in it is key for any big man in today's NBA and Williams does it with a youthful exuberance that his teammates feed off.
Before I go any further though I'd like to show you just how passionate the Celtics fans have been about their favorite backup big. It's almost a nightly occasion you can find at least one Timelord meme floating around NBA Twitter thanks to the Celtics Twitterverse. I've even included a few examples below.
My favorite part about this tweet is the shout out to "Weird Celtics Twitter" from an established NBC Boston personality. WCT has been a staple of the Timelord love since he was drafted.
And just as I mention Weird Celtics Twitter we get a pretty nice photoshop job of Timelord and coach Stevens with a Back 2 The Future crossover!
The last tweet I'll highlight is just another photoshop job from a loyal fan celebrating Timelord's great game against Houston I highlight below!
And now that we are back to what happens between the lines, let's dive into his defense. Before I give you the flashy numbers, and they are FLASHY, let me acknowledge that Williams is still learning on defense and at times does get caught out of position. But with experience comes knowledge and the more Williams plays the more sturdy an anchor he has become. And now, the goods.
He blocks at a league leading rate when he is on the floor and affects even more shots. Much like Myles Turner and Rudy Gobert, Williams has developed a reputation around the league as one to avoid when he's guarding the paint. Time after time Celtics opponents settle for jumpers instead of attacking the rim because of who is protecting it. Combine that with Williams' ability to challenge the three point shot as well and what more can you ask for from a center on defense? Just look at this highlight reel from him against the Houston Rockets.
He also rebounds the ball, runs the break like a deer, and is a great teammate. The key to unlocking his game is playing him with Tatum. When the two share the floor together, the team is scoring 5.4 points per 100 possessions more than their opponents, up from the 1.9 the average as a team. But come playoff time I don't think it will be a challenge to find the minutes that Tatum is on the floor and with that expectation I think the Timelord is poised to be one of the breakout role players who shine bright in the playoffs!