SACRAMENTO, Calif. — For the first time since 2021, the capitol of the Golden State served as the host of the California Classic, kicking off NBA Summer League play in 2023.
The Sacramento Kings hosted the fifth iteration of the tournament on July 3 and 5 at the Golden 1 Center. The event briefly changed locations to the Chase Center in San Francisco for 2022.
The California Classic began in 2018 with four teams: the Kings, Golden State Warriors, Los Angeles Lakers and Miami Heat, who have all competed each year. The tournament was canceled in 2020 due to the COVID-19 pandemic.
New to the Classic this year are the San Antonio Spurs and Charlotte Hornets, who had the first and second overall picks, respectively, in the 2023 NBA Draft.
Towering 7-foot, 5-inch generational prospect Victor Wembanyama sat out of the two-day tournament in California's capitol to prepare for summer league competition in Las Vegas. However, No. 2 overall pick Brandon Miller from the University of Alabama suited up in both games for the Hornets.
Charlotte lost both of its games by double-digits, falling 96-77 against the Spurs on July 3 and 98-83 two days later versus the Warriors. Miller led the Hornets in scoring Monday afternoon with 18 points (5-11 field goals, 3-7 3-pointers & 5-7 free throws), five rebounds and three assists.
"It was a little frustrating because I don't like to lose," Miller said Monday. "It was really fun out there seeing a different environment from the college experience."
Miller attempted only four field goal attempts Wednesday, knocking down half of them. The Crimson Tide alumnus finished with six points (2-4 FG, 1-2 3PT, 1-1 FT), seven assists and four rebounds. Miller took advantage of the 10-foul limit in summer league play, recording seven against San Antonio and eight versus Golden State.
"I think you get 10 in summer league, so I'm going to try and use all 10," Miller explained. "If you get 10, you might as well use all 10."
The Warriors' first-round pick, Brandin Podziemski, had a quiet opening performance in a 100-94 loss to Sacramento on Monday. Podziemski scored 12 points on 4-of-9 from the field, 1-of-3 from behind the arc and 3-of-4 at the charity stripe. He added six rebounds and six assists to his stat line.
"First couple of quarters, I was kind of just feeling it out and seeing what my teammates were doing," Podziemski said Monday. "Then in the fourth quarter I just started playing aggressive, and the more aggressive you are, the more things open up for your teammates."
The 19th overall pick out of Santa Clara was more assertive attempting to get buckets Wednesday, which was reflected in the box score. Podziemski scored 17 points in the victory over Charlotte, finishing as 1-of-4 starters to score in double-digits. The former Bronco knocked down half his shots (7-14) with five steals and four rebounds.
"The next step with him is we got to find ways as a staff to put him in position so he can be more of a scorer, looking to score," said Jacob Rubin, Golden State's summer league head coach. "He's been good for us getting in the paint and facilitating, we just got to find a way for the ball to find him a little bit more."
Without Wemby in SacTown, two Spurs stepped up in San Antonio's pair of wins. Second-year guards, Julian Champagnie and Malaki Branham, led the Spurs to victories against Charlotte on Monday and versus the Lakers, 109-99, on Wednesday.
Champagnie led San Antonio in scoring against the Hornets, dropping an efficient 30 points in 25 minutes of action. The St. Johns alumnus converted 9-of-20 field goals, 5-of-12 from behind the arc and 7-of-9 from the charity stripe. Champagnie nearly matched that performance Wednesday as he scored 28 points (8-17 FG, 5-10 3PT, 7-7 FT) versus Los Angeles.
Branham was chosen with the 20th pick in the 2022 draft out of The Ohio State University. Branham graduated from the same high school as LeBron James, St. Vincent-St. Mary, and now finds himself as teammates with another transcendent talent.
After sitting out Monday's win against the Hornets, Branham unloaded a game-high 32 points (12-24 FG, 3-6 3PT, 5-5 FT) on the Lakers with five boards (two offensive).
Guards, Max Christie and Jalen Hood-Schifino, led Los Angeles in scoring both games. Christie, who is entering his second year after being selected 35th overall out of Michigan State in 2022, scored a team-high 17 points (6-11 FG, 1-3 3PT, 4-4 FT) Monday with six rebounds and four assists.
"It just comes down to experience," Christie said Monday. "I remember last year in summer league, definitely felt sped up. I wasn't familiar with the game. I was sort of just trying to find my way out there."
Christie knocked down a team-high 25 points (7-13 FG, 4-5 3PT, 7-8 FT) with four rebounds and assists, respectively, versus San Antonio.
"Now that I've got a full year of a full NBA season and even watching in the playoffs and seeing how guys play their games, I'm sort of in that position where I can execute that for myself. That was sort of shown (Monday)," Christie explained. "I tried to keep my pace slow. Play at my pace, not let them speed me up. That's something I've been working on."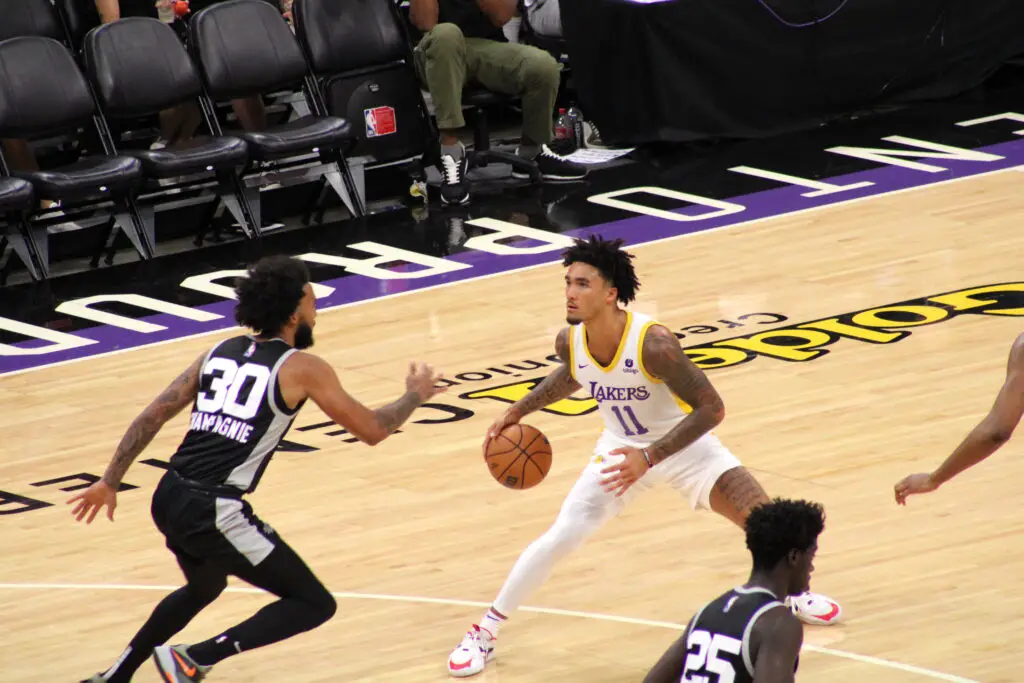 The 17th overall pick in 2023, Hood-Schifino, whose nickname is "Fino," scored 15 points on 19 shots Monday against Miami.
Hood-Schifino's nickname isn't just an abbreviation of one of his last name's, it's also an acronym: Failure Is No Option. The former Hoosier embraced the mindset Wednesday, scoring 20 points on 8-of-17 shots.
For the Heat, a 20-year-old forward from Serbia, Nikola Jović, not Jokić, led the way during the California Classic. Jović was slightly upstaged in Miami's win against the Lakers by 18th overall pick, rookie Jaime Jacquez Jr., who scored a game-high 22 points, including a rim-rattling, and-one dunk in the second quarter.
Jacquez was limited to four points on 1-of-6 shots Wednesday night against Sacramento. Despite the off-night, Kings summer league head coach Luke Loucks is excited for Jacquez's future in the association.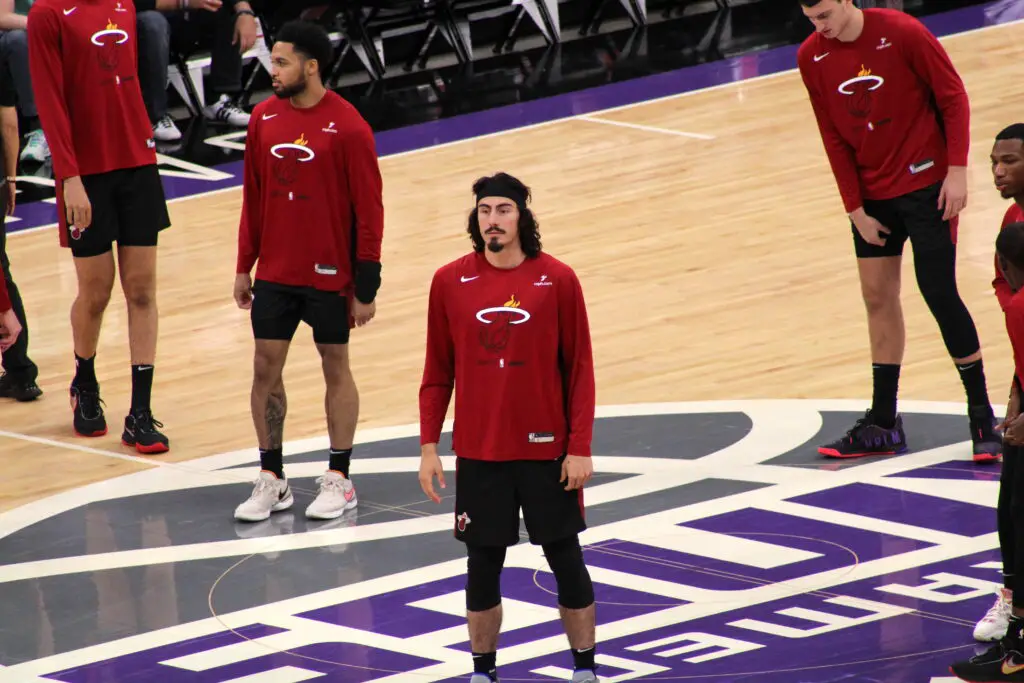 "Jaime may have the best hair that I've seen from a professional athlete, it's an incredible flow," Loucks proclaimed Wednesday. "When you walk in a gym and watch these summer league games, in almost every game, there are one or two guys that really stick out and you're just like, 'Oh, that's an NBA player.' I think he's got a bright future and that was a great pick by Miami.
"I don't know if it was our defense, but I do know he was a focal point for our game plan going into it based on what he's done and what we know about him. I just cannot speak highly enough for my praise for Jaime. I think he's going to be a great player and play in the league for a long time."
Jović contributed 21 points (7-12 FG, 2-4 3PT, 5-7 FT) with eight rebounds and three assists. He followed up that performance with 22 points (6-13, 3-5, 7-8) against Sacramento in a 95-83 loss.
Saved best for last, Kings second-year forward Keegan Murray has already taken large strides to improve his game during the offseason. Murray's constant one-on-one battles against All-Star teammate, De'Aaron Fox, appear to be paying off.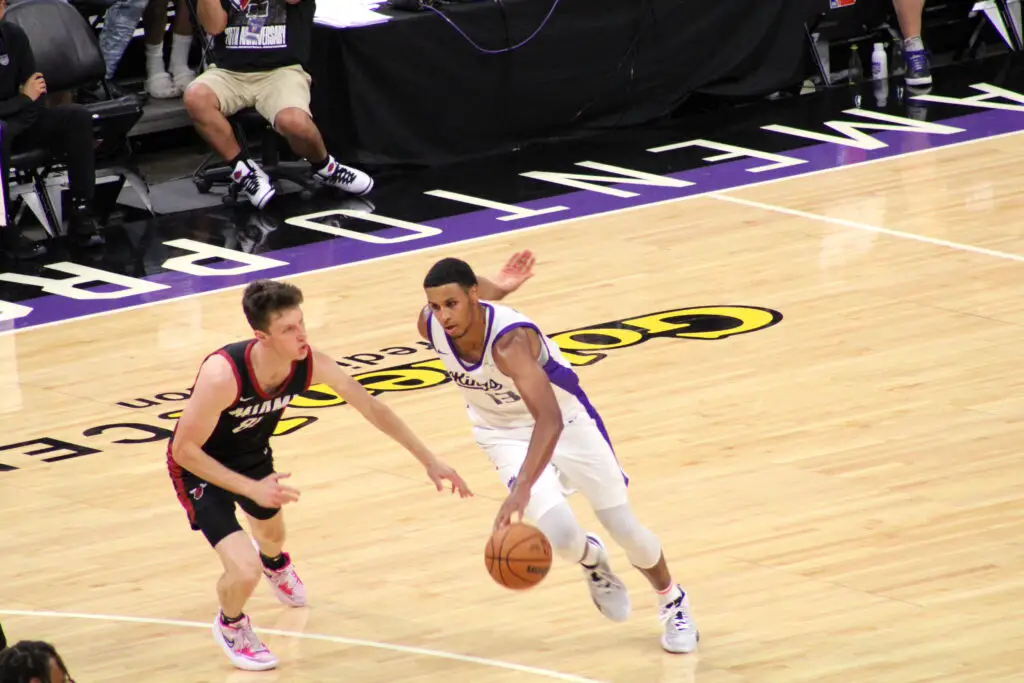 Murray looked like a man amongst boys at times Monday against the Warriors, scoring a game-high 29 points on 8-of-17 from the field, 3-of-9 from 3-point range and a nearly perfect 10-of-11 from the free-throw line.
The sophomore out of Iowa topped his play Wednesday, scoring 19 in the first half. Murray added 13 points in the third quarter against the Heat, reaching 32 through 26 minutes of action.
Murray topped the Spurs duo Monday by scoring 41 points (11-20 FG, 6-11 3PT, 13-15 FT), the most at the California Classic this year. Loucks confirmed postgame that this would be Murray's last summer league game.
"He's just getting more into his bag," Kings guard Keon Ellis said Wednesday of Murray. "Now seeing it in a real game is crazy to see because everyone knows last year he wasn't really showing all of this. I kind of seen it already but it's nice to see him do it live, it's crazy."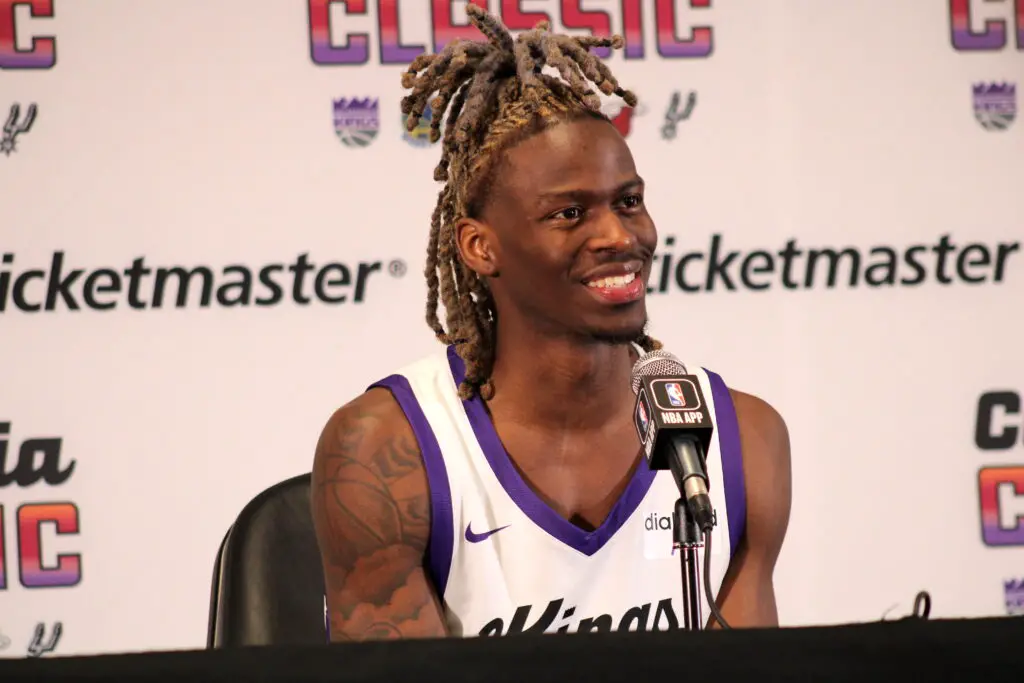 Murray is drawing early comparisons to former Finals MVP, Kawhi Leonard, according to one NBA scout.
"After the scrimmage, one of the scouts pulled me aside and was like, 'The closest thing I've seen to what I just saw was Kawhi (Leonard) in year two,'" Loucks said Monday night. "It wasn't that Keegan is Kawhi or Kawhi is Keegan, but the step from rookie season — oh, you have a pretty good rookie — to holy smokes, this guy could be exceptional. And I think we're all seeing it as an organization. We're all feeling it, but we're also pushing him to believe in that."
The NBA 2K24 Summer League in Las Vegas begins Friday at 1:30 p.m. PST as the New Orleans Pelicans play the Minnesota Timberwolves. Opening day in Nevada will be headlined by a matchup between Wembanyama and Miller on ESPN beginning at 6 p.m. PST.