For the first time since 2019, the New York Liberty will be represented in the WNBA All-Star Game by a dynamic duo.
Sabrina Ionescu and Natasha Howard will play in Chicago on July 10 for the league's 18th midseason matchup for the WNBA's elite. Both members of the Liberty were selected on July 2 to play for A'ja Wilson's team against Team Breanna Stewart.
Ionescu is a third-year guard who will be making her first all-star appearance. Not only will she be playing in the game, but she will also be a starter.
"It's amazing to see Sabrina grow," Howard said. "This is now her second year playing because really she got injured her rookie year. It's amazing to see her grow and also become an all-star too."
Liberty head coach Sandy Brondello is in her first season in New York after coaching the Mercury for the last eight seasons. During her time in Phoenix, Brondello coached some of the league's best in Diana Taurasi, Brittney Griner and Skylar Diggins-Smith to name a few. Simply put, Brondello knows talent when she sees it.
"I'm super excited for Sabrina," Brondello said. "She works really hard at her craft and puts a lot of effort into it. I'm just happy that she's back healthy and continues to grow as a player. It's the first of many all-star games for her."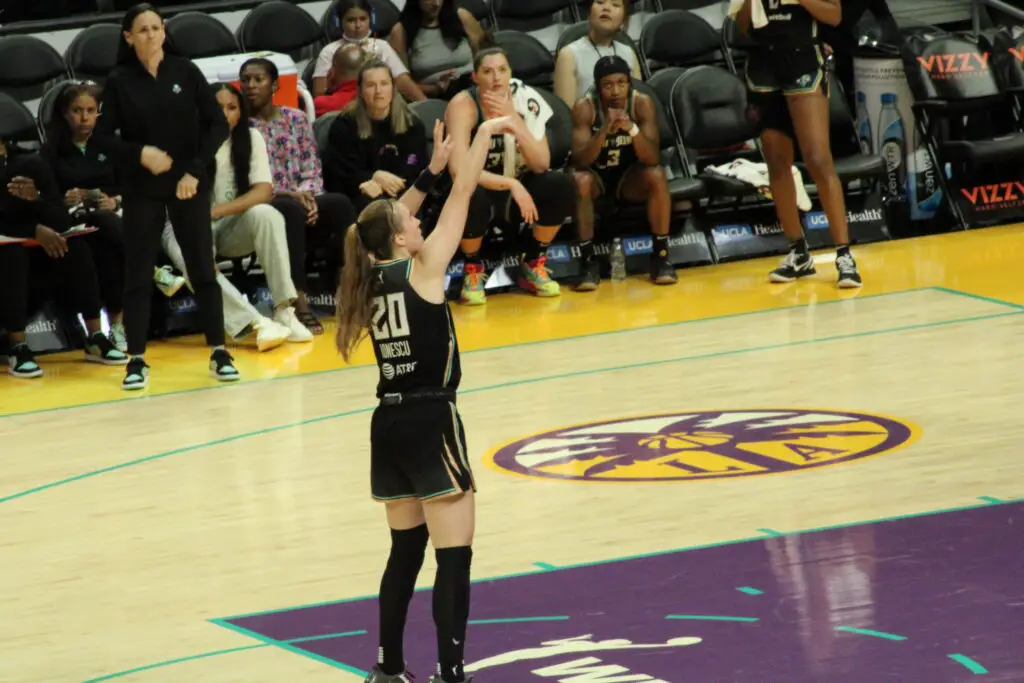 Howard is a forward in her eighth season and will be competing in only her second all-star game. If you ask Brondello, Howard should've been selected for more already.
"Tasha, it's hard to believe that it's only two," Brondello said. "I feel like she's been doing great things in this league for many years."
When asked if she should've been in three or four all-star games by now, Howard agreed with her head coach.
"I feel good, it's a blessing," Howard said. "It's all the hard work I put in to get to where I'm at and also to become an all-star."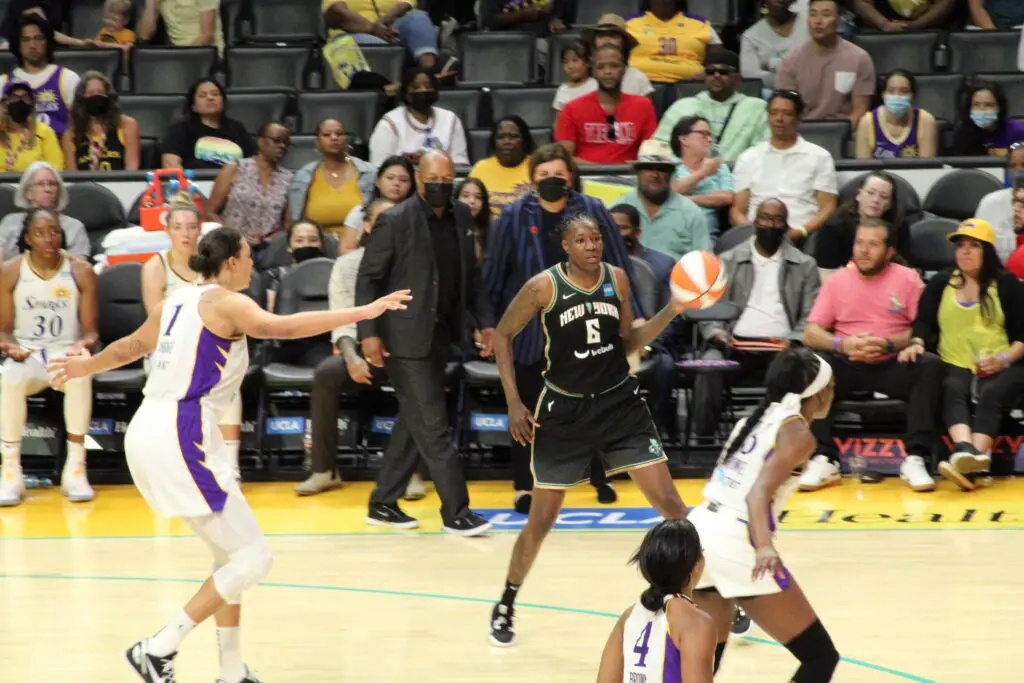 Ionescu has continued to rack up the accolades en route to her first all-star appearance. In her penultimate game before the break, the 24-year-old guard recorded the league's first-ever 30-point triple-double. Ionescu tallied 31 points (10-of-13 field goals, 7-of-8 3-pointers, 4-of-4 free throws), 13 rebounds, 10 assists and 0 turnovers in a historic 116-107 win over the Las Vegas Aces.
"I was just really trying to take care of the ball, I thought that was really important as the point guard," Ionescu said. "I'm just trying to be the best I can every time I step out on the floor. It's me versus me so I'm just trying to get better and continue to learn from all the situations that I've been put in.
"I wouldn't be able to get triple-doubles without the help from my teammates."
Ionescu cemented herself in WNBA history with her third career triple-double, tying her with Candace Parker for the most by a single player in the 26 years of the league. The University of Oregon alumna also earned WNBA Eastern Conference Player of the Month and Player of the Week honors for June and games played from June 27 to July 7, respectively.
Ionescu wasn't done racking up the accolades quite yet, though. On Saturday, she teamed with North Carolina State commit Zoe Brooks to win the 2022 Skills Challenge. The title is the first of its kind in Liberty franchise history.
"Zoe and I went into the skills competition confident and looking to have fun," Ionescu said in a news release. "We're happy about winning the championship against some really great competition, and I'm equally excited for tomorrow's game."
The 2022 WNBA All-Star Game tips off Sunday at 1 p.m EST/10 a.m. PT on ABC.