Orlando Magic guard Cole Anthony is a great offensive player. 
Anthony plays the combo guard role really well. He can run the show as a creator or as a go-to scorer. 
Anthony's 3PT shooting/creating could be even better on a more functional team.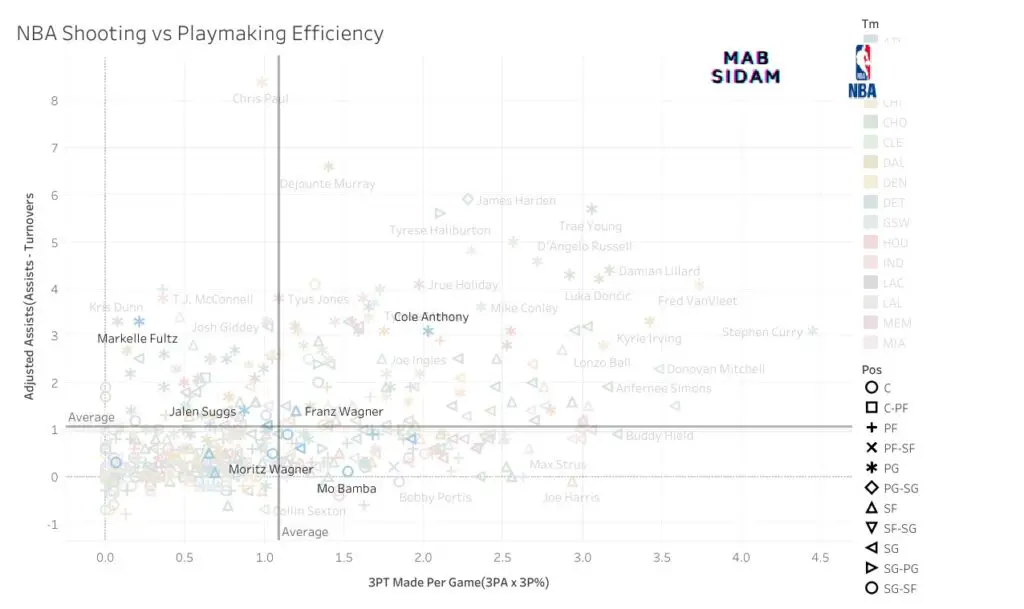 Anthony is comfortable taking shots at the perimeter and midrange while making 80%+ of FT 
Despite these strengths, I don't believe a team can thrive centered around him as a volume shooter/lead playmaker. His efficiency tales off, and works best as a complimentary scorer and playmaker. 
Offensively Anthony fits the bill of a modern combo guard, how about defensively? 
While it's harder to quantify defense in stats compared to offense the general rule of defending is making plays without committing fouls. 
Through this lens, Anthony struggles as a defender.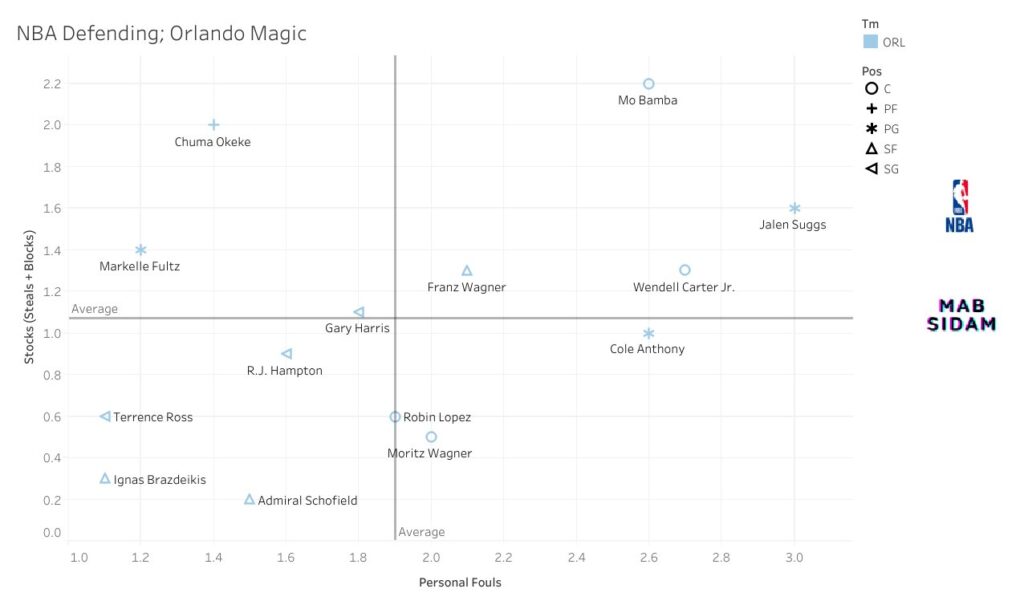 Watching the tape paints a fairer picture for Anthony. He is a willing defender on a bad defensive team. 
Anthony is on a team full of other inconsistent developing stars. A solid defensive system isn't in place to shield him like other combo guards of his type(Conley/Curry). Because of this, Anthony gets caught on iso island too much without the individual ability of a stopper, he would benefit from having a Draymond Green/Rudy Gobert-esque anchor to shield his shaky perimeter defense. 
The Overall Picture 
Anthony is already a polished offensive combo guard who could be an average to above-average defender in the right system. 
Anthony's game reminds me of Fred Van Vleet. Another great complimentary combo guard. Unlike Anthony, FVV is in the right system.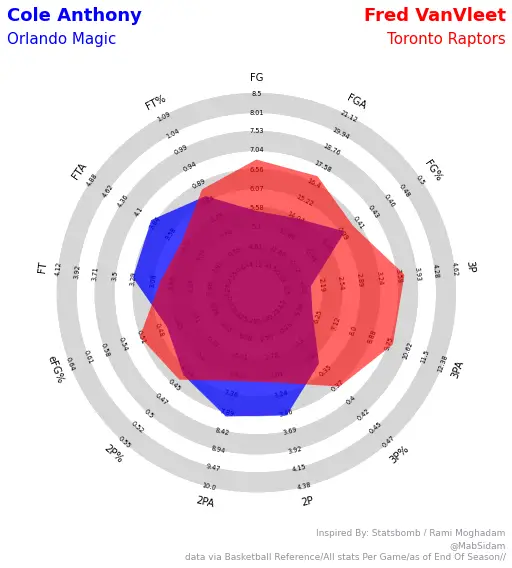 Anthony's combo-guard approach makes him a shooting guard in my book. A primary scorer/ secondary creator who should play next to a more defensively gifted-pass first PG (Murray or Fultz himself) 
Van Vleet's championship season came when he could play off a franchise centerpiece (Kawhi) and had a legit traditional PG next to him(Lowry). 
FVV's all-star season was last season. He co-starred rather than played off Siakam. He also led the team in assists. 
Anthony could, right now, play the complimentary 6th man scorer on a championship team that FVV played.
As he develops, rounds out his game and the team around him gets better Anthony could end up as a starting All-star combo guard.