The Pacers have recently decided they want to blow things up in favor of a rebuild, according to The Athletic. They can't trade the recently-extended Malcolm Brogdon, but there will be a lot of interest around big men Myles Turner and Domantas Sabonis. Caris LeVert and role players like Justin Holiday and Jeremy Lamb are also available.
Sacramento Kings
Turner is one of the easiest pieces in the NBA to project onto different teams. He's the rare unicorn who can genuinely defend the rim (leads the league in blocks per game) and shoot the leather off the ball (almost 40% shooting from deep this year). As such, he unlocks a lot of exciting lineups for many teams that need better rim protection (*coughCharlottecough*). However, one team immediately comes to mind as a great trade fit: Sactown.
Kings get: Myles Turner, T.J. Warren, Jeremy Lamb
Pacers get: De'Aaron Fox, Marvin Bagley III
The Kings would improve their defense by adding a menace in Turner and subtracting two minuses in Fox and Bagley. The locker room chemistry would immediately improve, and Turner and Warren (when he returns from injury) would allow the Kings to form shapeshifting lineups featuring a well-rounded core of Turner, Warren, Tyrese Haliburton, and Harrison Barnes. They could plug the fifth spot with a human flamethrower (Buddy Hield), an agile big man (Richaun Holmes), or a defensive monster (Davion Mitchell) as the situation requires. Sacramento's increased depth would be a massive boon in their quixotic quest to make the playoffs. 
The Pacers, meanwhile, get to rebuild in an unusual way: by kick-starting with a proven star. Fox has had a down year, and the Kings' crowded backcourt has done him no favors. But he's already proven that he's an electrifying scorer with a savage first step. Fox would make Pacers fans feel something they haven't in a long time – excitement. Bagley is a second overall pick (he went ahead of Luka and Trae; never forget) with elite offensive talent, but he's been injured or in the doghouse virtually his entire tenure in Sacramento and desperately wants out. The Pacers should be more than happy to take a flier on someone with his potential.
San Antonio Spurs
Domantas Sabonis' unselfish screening and heady mix of high- and low-post play make him the perfect Spur. San Antonio is pushing to get Gregg Popovich the last few wins he needs this season to take the all-time leader spot from Don Nelson. Coach Pop needs 18 more W's, and for a bad Spurs team, that's far from certain. Enter Domantas.
Spurs get: Sabonis 
Pacers get: Lonnie Walker IV, Derrick White, top-four-protected 2022 first-round pick
White is a feisty defensive point guard who needs a change of scenery to unlock his offensive talents. Walker is a tantalizing wing scorer who shows flashes of being a star one night only to disappear the next. His inconsistency drives Pop insane. Lonnie could use a longer leash and more minutes, and if he's combined with a lightly-protected first-round pick, the Pacers could emerge with two young players with upside plus a 27-year-old starting-caliber point guard in White.
Sabonis gives San Antonio a playmaking hub to pair with point guard Dejounte Murray, who's quietly putting up Harden-esque numbers for the Spurs. Pop could use Sabonis much like he did Pau Gasol, letting him facilitate at the elbows or beast interior defenders down low depending on the matchup. Still just 25 years old and already a two-time All-Star, Sabonis would be a perfect fit for a Spurs team with many solid players but only one star. His unselfish nature and screen-setting skills are an ideal complement to developing young players.
Philadelphia 76ers
OK, you knew it was coming. Indiana has long been linked to Philly as a potential Ben Simmons trade partner. Now that Indiana seems eager to blow up their core, there could be a good fit here for both sides.
76ers get: Caris LeVert, Myles Turner, 2024 first-round pick
Pacers get: Ben Simmons
Philadelphia gets an off-the-dribble playmaker to relieve the burden on the still-developing Tyrese Maxey in LeVert. Turner could play next to Embiid/Drummond or allow the 76ers to play small-ball for doses with Turner at center if Embiid suffers another injury. Morey's asking price may be higher than this for Simmons, but it's tough to imagine another scenario where he gets back two young, talented players that can contribute immediately. Embiid's prime will only last so long. Even though neither LeVert nor Turner is a perfect fit, they both can contribute today, which is vital for a Philly team that needs more consistent play around their All-Universe center.
Indiana receives a foundational player with Defensive Player of the Year aspirations and an unconventional but intriguing offensive game. I'd love to see what Rick Carlisle could do with Simmons's weirdo skillset, and he could be a snug fit with Brogdon in the backcourt.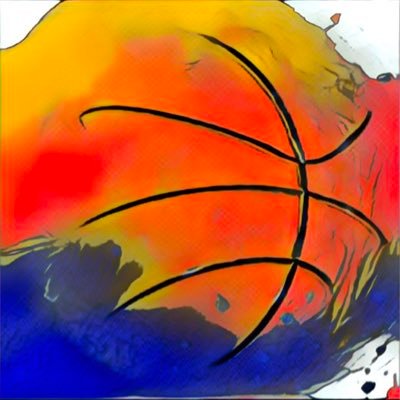 Michael Shearer is an NBA obsessive who writes to answer the questions he has about the league. You can follow him @bballispoetry. He also is a contributing writer for Fansided at Hoops Habit and writes a free NBA analytical newsletter at basketballpoetry.com that goes out every Tuesday and Friday.