So, the end of the 2021 calendar year is upon us, and what a year it has been for the NBA. The second half of the 2020-21 season and the first half of the 2021-22 season have changed the landscape of the league pretty dramatically – both for the better and for the worse.
This time last year the Lakers were reigning NBA champions; now, they're sporting a losing record and are subject to a narrative no team would wish upon itself. Giannis Antetokounmpo, then having to deal with "Robin, not Batman"-type criticism, went on to lead the Bucks to their first ring in five decades with a historic Finals performance, earning his first Finals MVP along the way. The Warriors turned their luck around, transitioning from a play-in loser to the #1 seed in the NBA. The Bulls, after missing the play-in tournament altogether, had an off-season that turned them into what some view as a dark horse contender while another Central Division team, the Cavaliers, have already almost reached their 2020-21 season win total. This is a long-winded way of saying: the league right now is much different from the league a year ago.
Of course, we wouldn't be doing our job as fans right if we didn't speculate over what the future will bring, despite having no indicators whatsoever to guide us. So, without further ado, here's 5 things most of us would like to see 2022 bring.
1. Health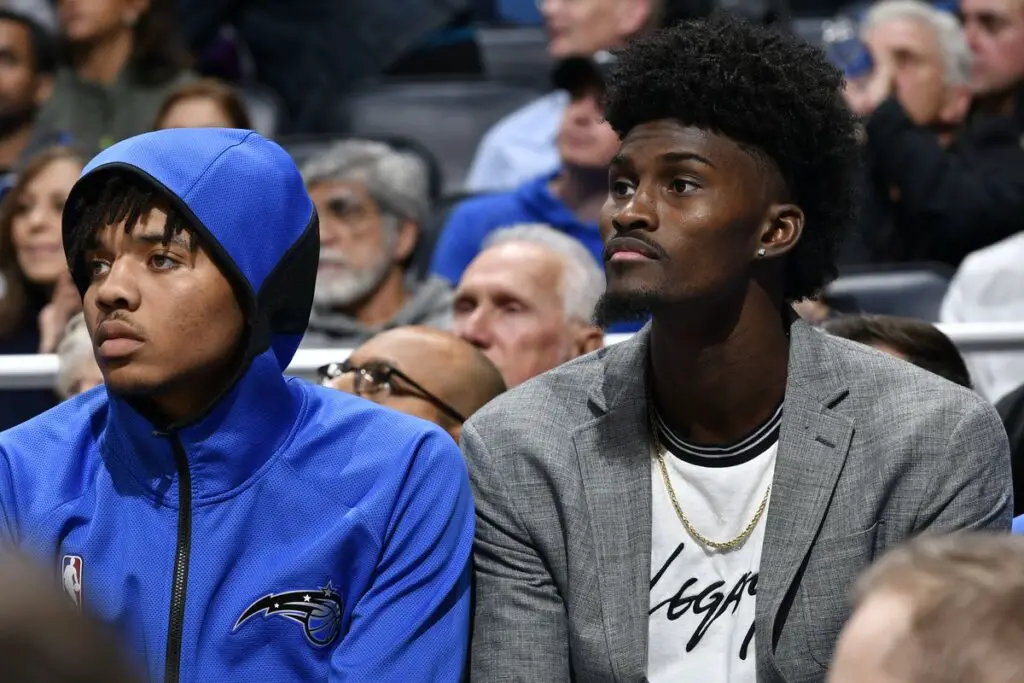 Let's get the obvious one out of the way first. The COVID-19 pandemic has really hurt this NBA season, with players and coaches constantly missing games due to health protocols, and in some cases even games having to be postponed. More specifically, as of January 5th, over 200 players have entered the protocols at some point or another while 11 games have been postponed, the earliest of them being Pistons @ Bulls on December 14th. Teams are forced to play majorly short-handed, resulting in games barely indicative of reality under normal circumstances.
The pandemic, though, is not the only health-related issue heavily influencing the NBA right now, as a lot of the league's stars are rehabilitating from serious injuries. To name a few: Kawhi Leonard, Jamal Murray, Zion Williamson, Victor Oladipo and Klay Thompson are all yet to play a single game this season. Other players, such as Collin Sexton and Michael Porter Jr., have suffered season-ending injuries while playing. The Orlando Magic have had the worst of it so far. In Markelle Fultz and Jonathan Isaac, they're missing two of their most important young players and central pieces of their core moving forward, not discounting Cole Anthony, Jalen Suggs and Mo Bamba all having missed a considerable amount of games already.
The Magic are just one example of many. With NBA teams missing players left and right, the ethics of playing this season like there's no pandemic-shaped elephant in the room are questionable, but Adam Silver has shown no signs of willing to pause it; on the contrary, he's specifically stated that the 2021-22 NBA season will carry on as planned. Until that changes, the most we can do is hope 2022 has better things in store for the league health-wise.
2. Fewer Young Stars Underperforming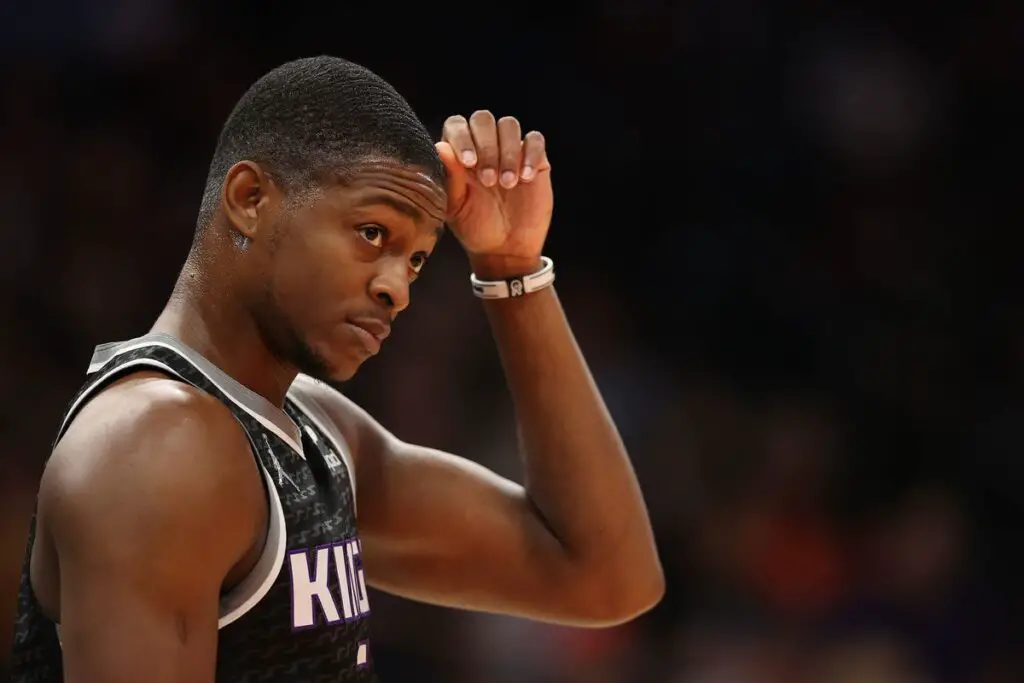 Last season, quite a few youngsters got the league's attention thanks to their improved play and showed potential for the future. Naturally, expectations for such young guys were pretty high before the 2021-22 season began, as many viewed it as the year they'd take the leap. Many did; for example, Anthony Edwards is having himself a really nice sophomore season for the Timberwolves, while the guy drafted two picks after him, LaMelo Ball, has taken charge of Charlotte's offense and is playing on a fringe All-Star level so far. Darius Garland looks much improved next to fellow high-ceiling young guys Evan Mobley and Jarrett Allen, Dejounte Murray is doing the heavy lifting in San Antonio's admittedly mediocre season and Cole Anthony has made a serious jump from his rookie season for the Magic.
Not all young stars are delivering on what was promised, though. First and foremost, De'Aaron Fox is really struggling on both ends of the court during a season in which his 5-year/163-million dollar contract extension has kicked in. Fox has never been a good defender, but this year he's been one of the worst ones in the league. In the past, he used to make up for being a liability on the defensive end by producing value on the offensive end of the court, but that hasn't been the case this season. His 3-point shooting, while never above average, looked to be on the rise during his career year last season, but now it's at an all-time low %. Also, his points and assists per game, the two most valuable things he provides on offense, have both taken a major dip, which is an important reason why the Kings have had a severely underwhelming start to the season. As trade clouds are gathering over Fox's head, the young star has to figure it out as soon as possible.
Similar to the Kings, the Boston Celtics are also underperforming because of their young franchise player, although there's much more of a mutual influence going on in that situation. Jayson Tatum has an unquestionable natural gift for scoring, but he also has a tendency to force shots and pass up the best play in clutch situations in favor of doing it alone. This season, his efficiency numbers are by far the worst they've ever been, and he (along with the Celtics' second J, Jaylen Brown) has been a major part of why Ime Udoka's offense seems so stagnant. The vibes in Boston are getting worse by the day, as players have publicly expressed their discomfort with the offense relying so heavily on the J's. Tatum has been called a ball-hog and selfish; for a guy receiving dark horse MVP contender whispers prior to the season, this is unacceptable.
Julius Randle has had a serious regression from his All-Star and MIP-winning 2020-21 season. The Knicks' big man has been much more inefficient from 3 than last season when he posted a career-high 41% and has been both scoring and assisting less, not to mention the locker room problems seemingly stemming from him. His quiet personality has definitely not been helpful to the Knicks, who are in need of a leader as they are free-falling in the East standings. A victim to New York's bad season has been R.J. Barrett, who was expected to be a solid contributor for the Knicks on his third season in the league. Barrett seemed to find a sweet spot in Tim Thibodeau's offense last season, as more of a catch & shoot perimeter threat, improving his efficiency numbers greatly compared to the ones he posted on his rookie season. However, so far he seems to have taken a step in the wrong direction. Barrett now shoots more 3-pointers but fewer overall shots per game, and that has taken a major toll on him as his efficiency stats are closer to those of his rookie year than those of his sophomore one. If the Knicks want to turn their season around, he's a player who could be proven a game-changer if he gets it together.
Of course, these aren't the only cases of promising young players not living up to their potential this year. Guys like Kevin Porter Jr., Keldon Johnson and others could really use an improvement, and we certainly hope they find it in 2022.
3. A New Home For Ben Simmons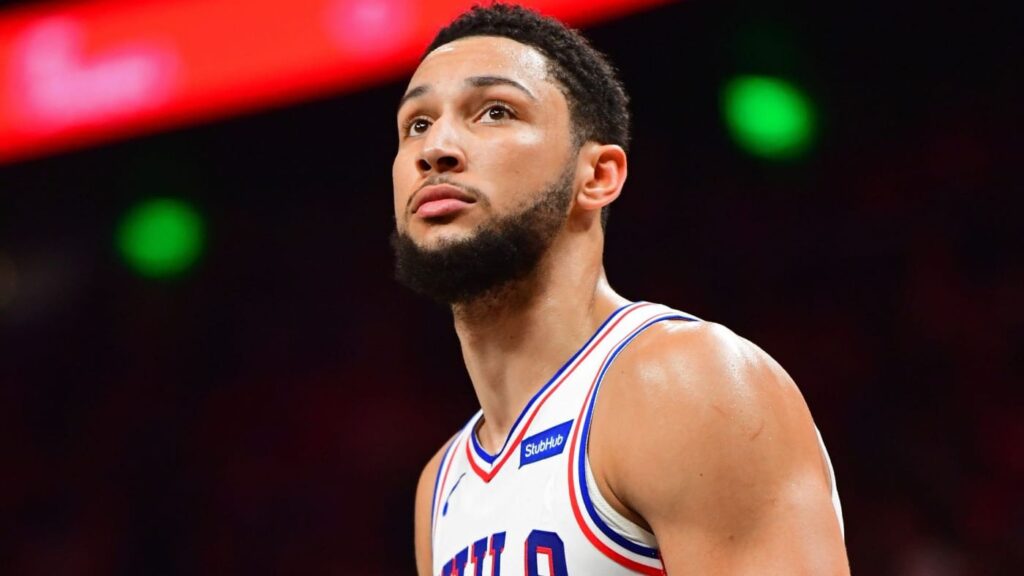 Every few years, there seems to come up a whole new way for the Philadelphia 76ers to be on the front page for all the wrong reasons. This year's star is Ben Simmons, 2020-2021's DPOY runner-up. Following a season of both personal and team success, entering the post-season Simmons, an All-Star, DPOY candidate and the second-best player of the East's 1st seed, was probably at the best point his short career has ever reached. After several seasons in which the narrative around him spun around his inability and unwillingness to shoot 3-pointers, as well as his playstyle clashing with that of 76ers co-star Joel Embiid, there finally seemed to come recognition of his importance to the team, both from the media and the Philadelphia fanbase.
However, that changed during the play-offs. The matchup with the Hawks in the East semifinals seemed to favor Philly, so when Atlanta won in 7 the always demanding 76ers fanbase wanted blood. The easy target was Ben Simmons; though his rebound and assists totals improved compared to the regular season, his attempted shots and, subsequently, points per game went down, and that's what Philadelphia fans came after. Simmons had long been viewed as a passive and soft offensive player, unable to dominate the game with his scoring in the way other stars could. That tendency to avoid shooting came to a head when, in crunch time of Game 7 against the Hawks, he infamously passed up an easy dunk and went for a pass, resulting in the 76ers losing points. Both Joel Embiid and Doc Rivers took shots at Simmons post-game, which is never a good sign for what's to come.
Progressively, the situation between Simmons and Philly (both the organisation and the fanbase) worsened. At first, Simmons refused to report to training camp, asking for a trade away from Philadelphia, which prompted the 76ers to start fining him. When he did return to training, Doc Rivers kicked him out for not being engaged enough, and that has mostly been it since then.
While Simmons has obviously been on the trading block for months now, a deal hasn't come close to being reached as Daryl Morey behaves like he's the one with the leverage on the other negotiating team in this situation. Philly is in no rush to trade Simmons away; right now, they're happy to keep fining him and wait for the right offer to come.
That hurts both sides, though. Since the situation seems to have reached the point of no return, Philly has nothing to gain by holding Simmons hostage. They could improve their roster, and their young star could find a new place to have a fresh start in his career. Everybody wins. A Ben Simmons trade, therefore, is hopefully around the corner.
4. Zion Williamson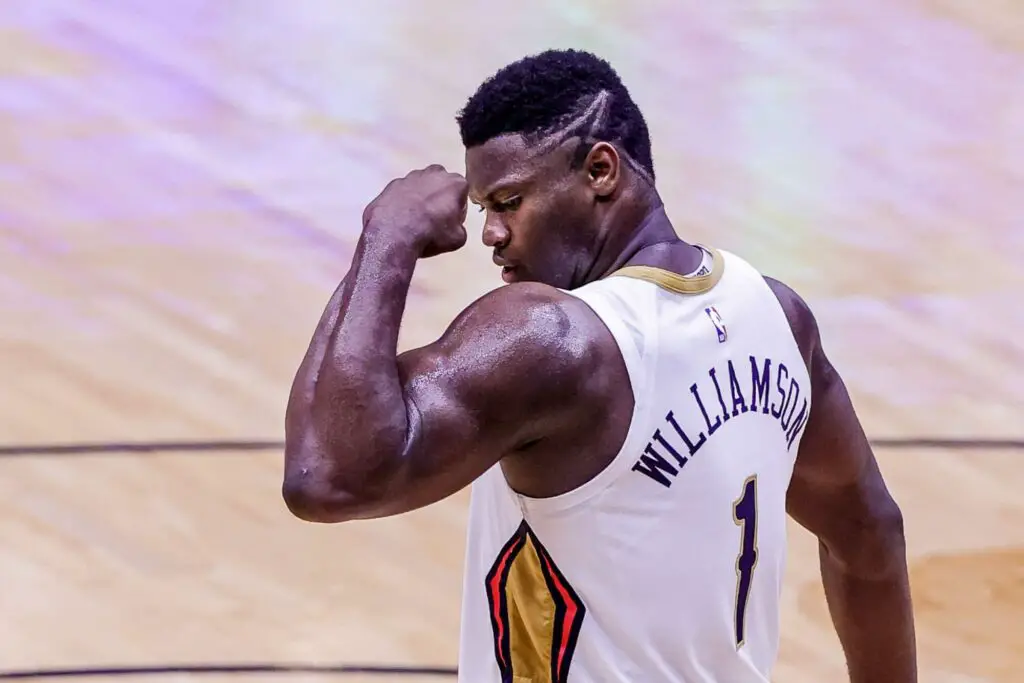 Coming into the league, Zion Williamson was one of the most hyped up prospects in years. We had to wait to witness his debut due to him recovering from pre-season injury, but on January 22th he finally played the first game of what would turn out to be a very solid rookie season. The 2020-21 season, though, was when he really got to shine. Remaining mostly healthy (he played 61 out of 72 possible games), Zion made the All-Star game on just his second season in the league averaging 27-7-4.
He has yet to play basketball since May 4th 2021, though. In August it was announced that Zion had a surgery on his right foot due to an off-season injury. Ever since, the story of his return has been all about missing deadlines. The Pelicans have been pretty secretive as of what information they choose to reveal to the public, and for good reason, since both deadlines they've set came and went with Zion still out. At first it was believed that Zion would be ready for the start of the season, something that clearly didn't happen. Then, on November 26th, it was announced that Zion was participating in full team activities, but a regression in his injury set further back his progress. There has been no timeline since then.
Zion's absence has really hurt both himself and the Pelicans, on and off court. As I'm writing these lines the Pelicans hold the 14th seed in the West, possessing the 4th worst record in the NBA. They have looked really bad, especially during the first few months of the season, mostly due to an offense that can't seem to find easy solutions. One could presume that a healthy All-Star level offensive threat would prove invaluable to this team.
Outside of basketball, Zion being unavailable has shifted the focus of the narrative around him away from his elite performance and to less favorable stuff. His reported bad relationship with Pelicans' GM David Griffin and his family's unhappiness in New Orleans have been the focus of media discussing him, along with constant comments on his weight everytime a new photo of him surfaces.
Everybody would be better off with Zion returning. He would redefine the narrative and clear away the bad energy revolving around him right now, the Pelicans would have a much better chance in their uphill battle of making the play-in tournament, and we would get to see a superstar in the making do what he does best. Right now it's unclear if he'll even get to play any basketball this year, so if he does return it will be a very pleasant surprise.
5. Award Races
This is a really good season in terms of uncertainty concerning the NBA awards. Pretty much any of them right now is up for grabs, although there are some clear favorites.
It's pretty clear-cut to define which players are in the running for the MVP award, but it's much less so to decide which one deserves it the most. Steph Curry, Kevin Durant, Giannis Antetokounmpo and Nikola Jokic have been a tier above all the other players in the league this year. At some point it looked like Curry was going to run away with it, but the slump he's going through helped close the gap between him and the rest of the contenders. Durant and Giannis have been balling out but they both missed time due to COVID-19 protocols, which may hurt their chances, while Jokic, albeit definitely worthy of consideration, seems a distant fourth right now because of the shorthanded Nuggets' lack of success. All in all, the MVP right now is anybody's guess.
The two-horse Defensive Player of the Year race is simpler to define. Right now, Draymond Green and Rudy Gobert are pretty much the only two players to have a serious chance of winning the award; the 2nd time for Green, the 4th for Gobert. Both have been the core of their teams' defenses and they both have found team success, seeing as the Warriors and the Jazz hold the 1st and the 3rd seed in the West respectively. Right now, Green seems to be the frontrunner, partly because of voter fatigue but mostly thanks to Golden State's stellar play so far; nothing is set in stone, though.
The Rookie of the Year award has taken constant twists and turns since the beginning of the season. Early on, Scottie Barnes and Chris Duarte made headlines with great beginnings to their seasons, but later as both regressed a big man in Ohio came to fill the spot. Evan Mobley has been amazing for the playoff-bound Cavaliers so far and seems to be the consensus ROTY at this point in the season. Barring injury, there's no reason for him to see the award slip out of his hands, but Barnes and dark horses Josh Giddey and Franz Wagner may not have spoken their last word yet.
The Most Improved Player award really is a free-for-all. The first player to make waves was Miles Bridges, but since then quite a lot of other players have emerged as legitimate contenders. Ja Morant, Dejounte Murray, Darius Garland, Cole Anthony have equally solid cases as the Hornets' forward, and that's discounting Tyler Herro, Jordan Poole and Anthony Edwards coming up. The MIP award is often unpredictable and fun; this year doesn't seem to be an exception of the rule, as literally anything can happen during the remainder of the season.
2020-21 winner Jordan Clarkson's awful start to the season initially seemed to break the Sixth Man of the Year race wide open, but Tyler Herro quickly set his name apart from the rest, as he seems to have overcome his sophomore slump and has provided greatly from the bench for the Heat so far. Other names to watch are the Bulls' Alex Caruso, the Kings' Buddy Hield and the Mavericks' Jalen Brunson. Jordan Clarkson could have a second half to the season good enough to make a repeat, but that seems unlikely at this point.
Lastly, similar to last season, this year's Coach of the Year award will come down to the wire. Loyal to the theme of GSW members headlining most races, here as well Steve Kerr is probably the front-runner, but it's too close for comfort. Within striking distance are the dominating Suns' Monty Williams, J.B. Bickerstaff thanks to his overperforming Cavaliers and Billy Donovan guiding the Bulls to a season few had predicted. Erik Spoelstra and Quin Snyder are always threats, thanks partly to their teams' success, but they, along with Tyronn Lue and Taylor Jenkins, are on the outside looking in right now.
Thrilling award races will be the perfect cherry on top of the delicious cake that this NBA season is projecting to be, and we're on pace to get at least a few of them. Despite the dim outlook of the virus situation, this NBA season has every chance of being one for the ages; here's hoping 2022 proves better than the last few years.