I turned on the Scripps National Spelling Bee in the minutes before tip of game 2 of the NBA finals.
It turned out that I would end up missing the entire first quarter.
Instead, I watched in amazement as one competitor in this year's spelling bee stood out among the rest.
Zaila Avant-garde, a 14 year old 8th grader from Louisiana, made contest officiants chuckle in disbelief as she cruised to a championship.
While most spellers asked for clues and extra information, Zaila offered these details up aloud and proceeded to spell each word with little difficulty.
About halfway through the broadcast, details began to fly in about her other passion: basketball.
She's Just as Impressive on the Court
When I heard that Avant-grade had goals to become a WNBA player, NBA coach, and NASA scientist, I knew this girl was built different.
It turns out she also happens to be one of the best eighth grade basketball players in the country.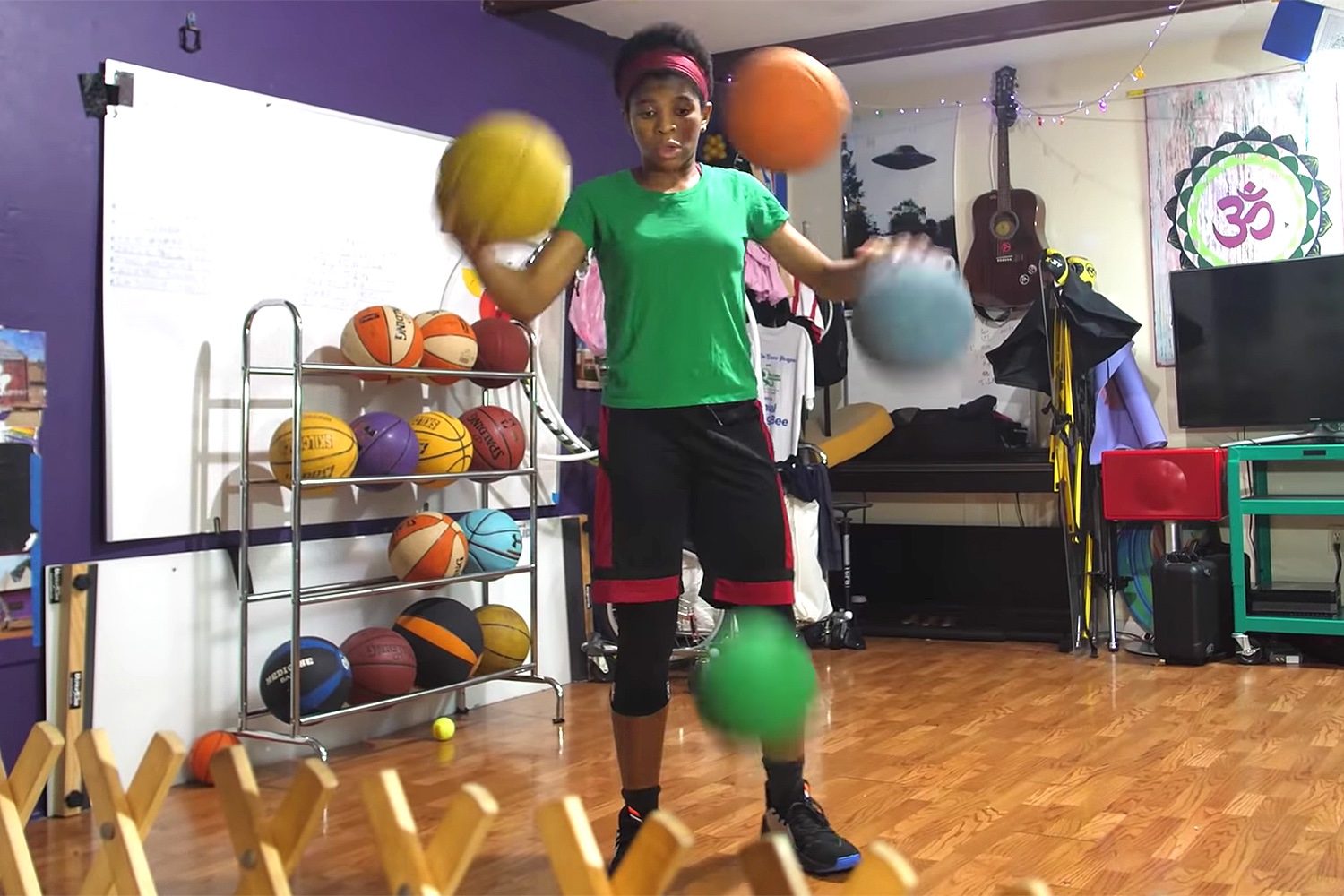 Her handle is especially impressive, and you'll find Zaila's name in the Guinness Book of world Records because of it.
Avant-garde holds the world record for:

– The most bounces of four basketballsin 30 seconds (307) — set in New Orleans on Nov. 14, 2019

– The most basketballs dribbled at one time (six) — set in Westwego, Louisiana, on Jan. 26, 2021 (equalling Joseph Odhiambo's August 2000 record)

– The most bounce juggles in one minute, using four basketballs (255) — set in Baton Rouge, Louisiana, on Nov. 2, 2020

Snopes
ESPN surprised Zaila with a compilation video of WNBA stars and women's basketball royalty wishing her luck in the spelling bee and complimenting her on her skills in basketball.
The sky is the limit for this amazingly talented 14 year old. I wouldn't be surprised one bit to see Zaila on a WNBA court, or a NASA control room, or even the Oval Office.