The Suns are blazing bright, winners of their last sixteen contests heading into Tuesday's marquee matchup against the Golden State Warriors to determine the West's best team (sorry, Utah). They've returned almost the entire rotation from last year, including all five starters, and have looked every bit as dominant as they did during last year's Finals run, with a 17-3 record currently.
To emphasize how dominant they've been: they haven't lost a single time in November to this point.
Like a five-piece jigsaw puzzle, Phoenix rolls out starters that fit together perfectly. DeAndre Ayton is the rim protector with a feathery jumper who has taken a step forward in his hunt for a maximum contract extension. Jae Crowder, an anthropomorphic snarl, is the physical stretch-four who relishes tough defensive assignments. Mikal Bridges is the platonic ideal of a three-and-D wing, knocking down jumpers, running in transition, and locking up opponents. 
But the twin engines driving this locomotive are Point God Chris Paul and sharpshooter Devin Booker. It's hotly debated which of these two is the actual best player on the team, so today, we're going to dive into it.
The Case For Paul
CP3 has made every team he joined better and every team he's left worse. His reputation as a "floor-raiser" is well-deserved:
The Suns went from 34-39 the year before Paul arrived to 51-21 last year with a largely similar team. According to Cleaning The Glass, their point differential per 100 possessions went from even in 2019-2020 to +6.2 last year (and it's +7.6 now). 
So the team got massively better right when Chris Paul joined, even though Booker has been on Phoenix his entire career. Fair enough. What about individual numbers?
Box score statistics are tough to compare directly, as Paul orchestrates the offense while Booker gets buckets. Chris Paul averages 14.5 points, 10.1 assists (first in the NBA), and 4.1 rebounds per game this year on 47% shooting overall and 35% from three. Booker goes for 23.9 points, 4.7 assists, and 5.1 rebounds on 46%/41% shooting splits. So Booker scores more points and has shot more effectively from range, but Paul dominates assists (and has turned it over less often).
Advanced all-in-one stats, however, overwhelmingly favor Paul. Estimated Plus/Minus has CP3 at +4.2 compared to Booker's +2.8. 538's RAPTOR agrees, pegging Paul at +2.6 and Booker at +2.1. Basketball-Reference also gives Paul the edge in Wins Above Replacement and Box Plus/Minus. You don't need to know what all of those mean to understand the gist of what they're saying: Chris Paul contributes more to the Suns than Devin Booker does.
Want accolades? Chris Paul was an All-Star last year and an All-NBA 2nd team player. Booker didn't sniff the All-NBA teams and only made the All-Star game as an injury replacement after Anthony Davis got hurt. Before the 2021-2022 season, ESPN ranked Chris Paul #13 and Booker #15 in its annual list of best NBA players.
So we know that Paul is the league's best dime-dropper (incidentally, Paul has dished it on 46 of Booker's 81 assisted buckets, 2.3 per game; that's the fifth-most prolific combo in the league, per PBP stats). We've established that the advanced stats love Paul this year, and he earned All-NBA status last year whereas Booker went home empty-handed. 
That's a solid case…but Booker might still be the Apollo to Paul's chariot.
The Case for Booker
Yes, Paul is the offensive maestro, but let's not forget: the most valuable and most difficult thing to do in the NBA is efficiently score at high volume, and Devin Booker is one of the best at it. To do it requires elite skill and the ability to make difficult, contested baskets. Only six players are averaging at least 23 points and shooting >40% from three this season: Steph Curry, Kevin Durant, Nikola Jokic, Joel Embiid, Karl-Anthony Towns, and Booker. Not bad company (side note: how great is it that three of those players are centers, and another is a near-seven-footer? The Big Man is back and better than ever!).
Chris Paul should not get all the shine for the Suns' team improvement after he joined. Don't forget, the Suns ripped off an 8-0 run in the bubble tournament before barely missing the playoffs, with Booker averaging 31/6/5. That Suns team was clearly going to be better the following year even without Chris Paul.
Interestingly, the Suns fare much better with Booker on the floor and Paul off than vice-versa. Per CTG, when the two stars are together, Phoenix outscores opponents by +10.8 points per 100 possessions, a fantastic mark. In the 331 possessions Paul is on the court without Booker, Phoenix actually has gotten outscored by -0.7 points. But when Booker is on without Paul (402 possessions), Phoenix wins by +3.1 points. 
In general this year, Booker has better on/off numbers than Paul thanks to higher free throw rates on offense and more forced turnovers on the defensive end. This leads to a main reason one might choose Booker over Paul: defense.
Paul has a long and illustrious career as a defensive player…but those days are in the past. Today, Paul still can use his wiles to pick off errant passes and poke the ball away from sloppy dribblers, or use his core strength to stonewall wings thinking to take advantage of his Lilliputian size, but he doesn't have nearly the lateral quickness or vertical length to be a plus defender against smart teams. In fact, his lack of athleticism and size has secretly long been a problem against elite competition, as noted in an excellent article from Jonathan Tjarks several years ago. This bears out in his playoff runs: 
Paul has often started a series strong, but when teams get used to playing against him, they are able to adjust and take better advantage of his weaknesses. There is a ceiling to how good Paul can be in the playoffs. Booker has a limited playoff track record with some consistency issues, but did drop back-to-back 40-point games against a vicious Bucks defense in games 4 and 5 of the Finals last year, so we've seen that his ceiling doesn't exist at all.
Opposing players shoot 1.7% better than expected with Chris Paul as the nearest defender per the tracking data at NBA.com. Against Booker, they shoot -2.7% worse than expected. This pattern held true last year, as well. While neither player is expected to carry a heavy defensive load, thanks to the presence of Mikal Bridges and Jae Crowder, Devin is clearly the superior defender both analytically and by the eye test. Booker's been surprisingly feisty against quicker guards, and his size gives him a chance against wings, too. Watch as he fights through a screen to get a block on a shocked RJ Barrett: 
It's not common for elite scorers, who expend so much energy on the offensive end, to show such fight on the defensive end. Many players can't navigate through that pick, and many others will purposefully "die" on the screen just to take it easy. Not so with Booker.
Devin is also more offensively versatile than Paul. He can create his own shot efficiently, but can also use a variety of off-ball actions both to free up others and to hunt his own shot. Paul suffers a bit from the Steve Nash disease of passing up great shots in hopes of perfect ones:
It's an admirable instinct, but take the layup! There are a lot of players in the NBA that need to do a better job balancing passing and shooting; Paul might be one of the only ones who needs less of the former and more of the latter.
CP3 could be a solid off-ball threat but doesn't have a quick release and isn't aggressive enough with the trigger to have the same kind of gravity. He looks uncomfortable if he goes longer than a few seconds without handling the rock; only 12% of his shots come within 2 seconds of touching the ball, and he only shoots 34.6% on those. Booker shoots a third of his shots within two seconds, and he hits 45.7% of them, per NBA.com.
Verdict
I thought going into this exercise that this would be an easier decision. Still, if you put a water pistol to my head, I'd have to choose Chris Paul as the better player by a whisker. His ability to lift any team to excellence through sheer competency and intelligence can't be overstated. Paul's discomfort off the ball and difficulty playing defense against elite opponents are liabilities, but few opponents can act on them.
Unfortunately, the playoffs tend to bring out exactly that kind of predatory team. I do believe that Paul is the best player on the Suns, barely, but maybe that's the wrong question. Perhaps we should be asking who needs to be the best player if the Suns are to win a championship. For that one, Booker is the clear answer. Great offense beats great defense, and Booker is the only player on the roster capable of carrying the team night after night against the league's best. If he can't take this crown from Paul in the spring of next year, the Suns will set again. Who knows what the next morning might bring?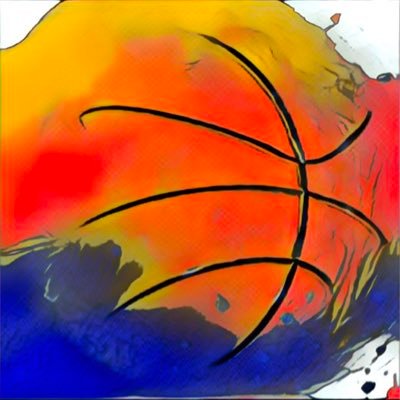 Michael Shearer is an NBA obsessive who writes to answer the questions he has about the league. You can follow him @bballispoetry. He also is a contributing writer for Fansided at Hoops Habit and writes a free NBA analytical newsletter at basketballpoetry.com that goes out every Tuesday and Friday.