Few players are more enjoyable on a per-minute basis than JaVale McGee. From spring-heeled college prospect to national laughingstock to 3x champion and gold medalist, JaVale has had a long, strange, and ultimately successful basketball career that deserves closer inspection as a real-life example of the hero's journey.
Born in Flint, Michigan, JaVale has basketball in his blood. His half-sister, Imani Boyette, played in the WNBA. His father, George Montgomery, was a second-round pick in the NBA. And his mom, Pamela McGee, was a long-time star professional player who was inducted into the Women's Hall of Fame in 2012. She won two NCAA championships, earned a gold medal at the 1984 Olympics, and played professionally overseas for more than a decade. She was such a dominant force for her time that she was the #2 overall pick in the WNBA's founding draft – at the age of 34! 
JaVale entered the league from the University of Nevada with a reputation as an insanely long athlete (7'6" wingspan, biggest in the NBA until Jack Skellington look-alike Rudy Gobert entered the league) with rare two-way potential as a center. He comfortably ran the floor like a guard, jumped out of the gym, and showed solid touch around the basket. The Washington Wizards drafted him with the 18th pick in the first round of the 2008 draft.
The Early Years 
JaVale McGee's first two years on the Wizards were relatively quiet as he developed, with one notable exception. McGee was at the center of the card game dispute that resulted in the Gilbert Arenas – Javaris Crittenton standoff in the Wizards' locker room, in which Arenas brought four unloaded guns to intimidate Crittenton, only to have Crittenton pull a loaded gun and point it at Arenas. (Crittenton later was convicted for manslaughter in the 2011 shooting of a woman, casting an even darker light on this ugly episode).
JaVale broke out in his third year. In 2010-2011, McGee, starting and receiving consistent playing time for the first time in his career, put up averages of 10 points, eight rebounds, and 2.4 blocks per game. He even gathered his first (and only) triple-double, with 11 points, 12 rebounds, and 12 blocks in a game against Chicago. He garnered criticism for shot-hunting and celebrating at the end of a game his team was losing badly, but as he said afterward, "I got a triple-double… I'm not really worried about it." This was the most public of several incidents that betrayed a lack of maturity in the eyes of the Wizards. That feeling was compounded by a seemingly endless series of head-scratching plays (don't worry, we'll get to those later).
2010-2011 was when McGee also entered the mainstream for his performance in the Dunk Contest, which you may remember as the year Blake Griffin dunked over a car while a choir sang in the background. This contest, also featuring DeMar DeRozan and Serge Ibaka, is arguably one of the best of the last 20 years and featured an array of innovative dunks by JaVale.
JaVale dunked two balls at once on two different hoops side-by-side:
He then set the official Guinness World Record (really) by dunking three basketballs in one jump: 
The Wizards, growing tired of McGee's attitude and inconsistent play, traded McGee in his fourth year to a competitive Denver team, where he was again relegated to the bench. He got his first taste of playoff basketball, alternating stinkers with a 16/15/3-block performance in Game 3 and a 21-point, 14-rebound Game 5 in a seven-game loss to the Lakers. 
The Dark Times
Despite the ups and downs, the Nuggets liked what they saw enough to sign McGee to a 4-year, $44 million contract. He played a similar role for Denver in the 2012-2013 season, which ended in another first-round loss. Then, disaster struck. McGee had to have surgery for a tibia fracture the following season.
He barely saw the court after his recovery, combining poor play, injuries, and some rumored attitude problems, and he was traded to the mid-Process 76ers along with a first-round pick for virtually nothing so that the Nuggets could dump his salary. Philly cut McGee after six games. No playoff team picked him up, and it looked like JaVale's career might be over at the tender old age of 27.
Then, one of the strangest and most amusing sagas in NBA free-agent history happened. Enter the Great Emoji War of 2015. 
The Dallas Mavericks were hellbent on obtaining center DeAndre Jordan (to pair with aging star Dirk Nowitzki) and verbally agreed to a 4-year deal with the Clippers' defensive linchpin and popular clubhouse leader. However, the Clippers weren't going down without a fight. 
Blake Griffin, J.J. Redick, Chris Paul, Paul Pierce, owner Steve Ballmer, and coach Doc Rivers all drove to Jordan's house and essentially held him hostage during an all-night attempt to convince him to stay. Since-debunked reports circulated that Mark Cuban, the Mavs owner, was literally driving around LA looking for DeAndre's house. 
And all of this was being narrated in hysterical and bizarre fashion through a series of emojis on Twitter, as the players indicated the various forms of travel (plane, copter, car, banana boat, etc.) they were taking to get to DeAndre's place. Paul Pierce, unsure how to use his phone, tweeted an actual JPEG of a clipart-style rocket ship instead of an emoji. Other NBA players, missing the point completely, started tweeting out their own random emojis.
When the dust settled, Twitter was on fire, the media were bemused, fans were amused, the Clippers ended up re-signing Jordan (for more money than the Mavs offered, for what it's worth), and Dallas was left without the defensive center they so desperately craved. They traded for veteran Zaza Pachulia but wanted a guy with more upside.
Hello, JaVale McGee! The Mavs were tantalized by the inconsistent but talented big man and signed him to a minimum contract. Unfortunately, his most recent leg injury lingered well into training camp and beyond, and he only ended up playing 34 games for Dallas.
The good news for our hero: his extended time away from the game gave JaVale more appreciation for his role. He received glowing reports from the Mavs for his maturity and effort level, and he talked about how not knowing if he would be able to keep playing made him realize that even a small role in the NBA was "a blessing."
The Golden State Warriors, fresh off signing Kevin Durant in a shocking move, added a finally-healthy JaVale for depth in the 2016-2017 offseason.
The Beef
This is the part of the story where McGee's career rehabilitation really takes off.
Since he'd entered the league, McGee had been steadily accumulating the wrong kind of attention thanks to his penchant for spectacularly silly plays. He became a frequent target of "Shaqtin' A Fool," a blooper reel hosted by Shaquille O'Neal. The segment is generally lighthearted, but the insults cut deeper and deeper over the years. It finally erupted into a full-blown feud between McGee and O'Neal. The beef eventually ended (publicly, at least) in early 2017 when Shaq's mom told O'Neal to cut it out after a Twitter back-and-forth between the two men that got personal. A good overview can be found on Silver Screen and Roll here.
McGee was actually a high-efficiency, low-turnover player for most of his career. However, the damage was done. It's tough to shake the "dumb" label, and most NBA fans immediately think of the (admittedly hilarious) widely-shared clips of JaVale running the wrong way, inbounding the ball for the opposing team, or egregiously goaltending. It made JaVale a source of great amusement for many fans. 
One positive of the Twitter war: McGee's co-workers were quick to take his side, with Kevin Durant and coach Steve Kerr especially vocal in his defense. For maybe the first time, McGee felt like he had people in his corner.
JaVale is an intelligent guy loved by teammates and coaches. Andre Iguodala, one of the most famously cerebral players in the league, said all the way back in 2013 that JaVale is "one of the smartest guys I know." A young Kyle Kuzma remarked that he was surprised that JaVale was "very smart on the basketball IQ side." 
A Brief Exploration of McGee's Off-Court Endeavors
It isn't just basketball; McGee has many interests off the court. Stop me if you've heard this one before: he's the NBA player with a musical career. Ok, don't stop me there, because unlike most players, McGee produces beats, and they hit hard. 
Don't believe me? Just ask Justin Bieber, who used a McGee-co-produced beat for his song "Available." Read that again, with your jaw closed this time. He's also worked with 2 Chainz, Quando Rondo, Bazzi, Sage the Gemini, and others as his producer alter-ego Pierre.
McGee is constantly creating content for his YouTube channel, which has 680k subscribers, ranging from interviews with teammates to cute behind-the-scenes videos with his family to video gaming sessions to the aforementioned song drops. He also helped found a charity, JUGLIFE, that raises awareness of the potable water crisis in Africa and the health benefits of clean water.
The Comeback
The 2016-2017 Warriors season was a revelation. McGee played relatively few minutes but, for the first time in years, played the full season, appearing in 77 games. On a per-minute basis, he had arguably his best season ever. 
McGee quickly became a fan favorite for his ferocious dunks and emphatic swats. He came in for just ten minutes a game, but ran the floor hard, played to his strengths, and proved he could contribute to a quality team. In the playoffs, he shot 73% from the field!
The Warriors ran it back the next year, and McGee repeated his dependable performance as the Warriors rampaged through the league and won their second straight title. No longer the target of Shaq's bullying and sporting two shiny championship rings, JaVale McGee became a sought-after free agent. He signed a contract with the Los Angeles Lakers, who had just inked LeBron James to a deal.
After seeing JaVale perform well against the Cavaliers in two straight finals, LeBron pushed Lakers GM Rob Pelinka to sign the center. James went on to say, "You need to have people with a high IQ, which he's got. That's why I wanted JaVale to be a part of this."
High IQ! JaVale McGee? That JaVale? It was a highlight for the big man, and he went out and proved LeBron right. McGee had the best statistical season of his career in 2018-2019, putting up 12 points, 7.5 rebounds, and two blocks per game on 62% shooting from the field. Although the Lakers struggled after James had the first major injury of his career, they bounced back and won the 2019-2020 championship in the bubble.
JaVale McGee was then traded to lowly Cleveland, where, free from the burden of expectations and the national spotlight, he put on an absolute clinic in how to play fun basketball. He'd bring the ball up the floor, try ridiculous pirouetting post moves (that often worked!), pass like a 7-foot Ricky Rubio, and shoot three-pointers. It wasn't exactly the efficient basketball he'd been playing the last few years for championship contenders, but it made a young and bad Cleveland team much more exciting to watch:
McGee clearly felt like he could have fun on the court again, and if having fun means making a few mistakes, well, it's a game, isn't it? Certainly, the fans loved him.
McGee was traded to Denver for a forgettable second stint before signing with another NBA Finals hopeful in the 2021 offseason, Phoenix. The Suns, fresh off watching Giannis Antetokounmpo destroy their backup bigs in the Finals last season, wanted a defensive center who would know his role and play hard. It was further vindication for McGee, who was now on his third different championship-contending team.
Then, something amazing happened. JaVale McGee went to the Olympics.
The Current Chapter
After struggling former Cavs teammate Kevin Love was mercifully let go by Olympic coach Greg Popovich, the US Men's Basketball team had a 7-foot-tall gaping hole in its roster. Incredibly, Popovich decided JaVale was the one to fill it.
The player whose bone-headed play had made him a punchline for the first half of his career was hand-selected by the famously no-nonsense Popovich to represent his country in the Olympics, just like his mother had done all those years ago.
The team won the championship, and JaVale and Pam became the first mother-son duo to win a gold medal in basketball. It was the ultimate career triumph for JaVale.
Somehow still just 33, McGee has been excellent in a larger role than anticipated for Phoenix this season. He's sporting a career-high in FG% and is averaging double-digit points per game for just the second time since 2011-2012. He's played an instrumental role in the Suns' current 17-game winning streak, and he will likely be an important contributor in the playoffs. JaVale McGee's journey doesn't appear to be over anytime soon.
Few players have provided as much entertainment value in as many different ways as JaVale McGee. Prior to the start of the 2021-2022 season, JaVale had somehow earned an extremely appropriate $69.69 million for his career, which proves that God has a sense of humor. McGee's been directly involved in some of the most important events of the NBA in the last 15 years. He's gone from being an immature laughingstock to a champion and gold medalist with a successful producing career on the side. 
Funny how things work out sometimes.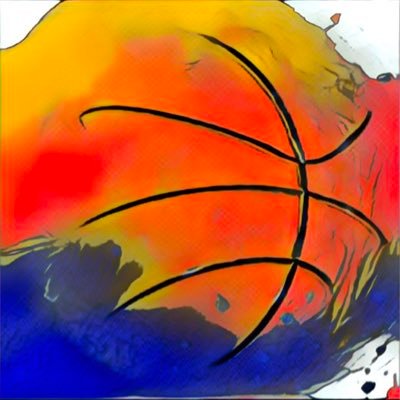 Michael Shearer is an NBA obsessive who writes to answer the questions he has about the league. You can follow him @bballispoetry. He also is a contributing writer for Fansided at Hoops Habit and writes a free NBA analytical newsletter at basketballpoetry.com that goes out every Tuesday and Friday.